Reg. Year / Month
2016 / March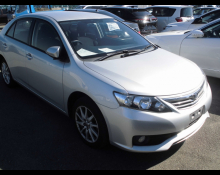 Stock ID:
KAR-46048
Toyota Allion 2016 A18 G-Pkg
Reg. Year:
2016
Location:
Japan
Price FOB:
ASK
Price CNF:
ASK
Fields with an asterisk(*) are required
Reg. Year / Month
2017 / September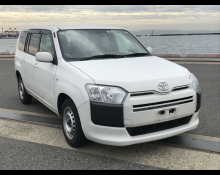 Stock ID:
KAR-45836
Toyota Probox 2017 GL
Reg. Year:
2017
Location:
Japan
Price FOB:
ASK
Price CNF:
ASK
Fields with an asterisk(*) are required
Reg. Year / Month
2017 / May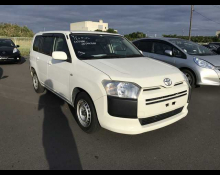 Stock ID:
KAR-45612
Toyota Probox 2017 GL
Reg. Year:
2017
Location:
Japan
Price FOB:
ASK
Price CNF:
ASK
Fields with an asterisk(*) are required
Reg. Year / Month
2017 / February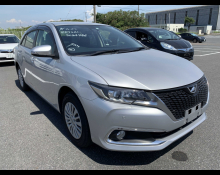 Stock ID:
KAR-45047
Toyota Allion 2017 A20
Reg. Year:
2017
Location:
Japan
Price FOB:
ASK
Price CNF:
ASK
Fields with an asterisk(*) are required
Reg. Year / Month
2017 / April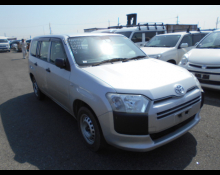 Stock ID:
KAR-44278
Toyota Probox 2017 DX CONFORT
Reg. Year:
2017
Location:
Japan
Price FOB:
ASK
Price CNF:
ASK
Fields with an asterisk(*) are required
Reg. Year / Month
2011 / December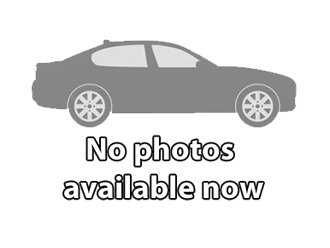 Stock ID:
KAR-47177
Toyota Allion 2011 A15 G-Pkg
Reg. Year:
2011
Location:
Japan
Price FOB:
ASK
Price CNF:
ASK
Fields with an asterisk(*) are required
Get A Car That's Built For The Terrain And Roads In Burundi
At the beginning of the 1990s, after its independence from Belgium, Japan was one of the first countries that sent used cars to Burundi. According to Eric Ndayishimiye, an expert on transportation and director of business development at Burundi Automobile, on average around two Japanese pre-owned vehicles arrive in Bujumbura every week. Japanese used cars for sale in Burundi are usually of high quality and they rarely get into accidents due to their low mileage; this is one of their main advantages compared to a new vehicle which was not built for the rough terrain and poor roads in Burundi.
The Best Way To Save Money On A Vehicle Purchase
Japanese pre-owned vehicles are also more reliable than new ones because they have already been used on Japanese roads, so they would not necessarily break down even after putting too much time and distance into them. They are also less expensive with a price ranging from 700 000 to 1 350 000 (from 8 550 to 15 650 euros) depending on the model and year, compared with Japan new vehicles that cost anywhere between 1 800 000 and 4 000 000 Burundian Francs (from 21 250 to 55 600 euros).
Another reason why Japanese used cars are very popular in Burundi is due to Japan's strict standards when it comes to used vehicles, which are still in excellent condition. Besides, Japanese preowned vehicles are exported all over the world for Japan's vehicle industry to provide Japanese customers with quality Japanese new vehicles.
We Import Japanese Cars
We import Japanese used cars for sale in Burundi from Japan in very good condition. We buy them at auctions on Japanese markets according to their mileage and year of production before vehicles are sold to customers
Good Quality And Less Expensive Than A New One
According to experts, Japanese used cars for sale in Burundi have four main advantages over new vehicles: high quality built, they rarely get into accidents due to their low mileage, japan is one of the most reliable countries in terms of new vehicles, and Japanese used vehicle is more affordable than a new vehicle.
Famous Car Importers In The World
Almost all Japanese used cars for sale in Burundi and Africa are imported from Japan. The second most popular second-hand vehicles imported to Africa include the American car Ford and the British Land Rover. It should be added that the used motor market in Africa is dominated by Japanese brands including the used cars for sale.
Where possible, the secondhand motors for sale also include secondhand motors from other countries in Europe including Germany, Netherlands, Belgium, and Spain. In the secondhand car market in Africa, there is also second-hand American car for sale (Ford) and second-hand British used cars for sale (Land Rover).
Low Cost, High Quality, Long Life Vehicles
As preowned motors are the most common type of vehicles to be used by African people, there is no wonder that the preowned motors industry is flourishing in Africa.
The preowned auto sales in Africa are second in the world after China.
Isuzu preowned vehicles are one of the most popular preowned vehicles in Africa, especially in Tanzania and Burundi. The model Isuzu KB with its low cost is perfect for African people.
Toyota, Nissan & Honda Are The Best Japanese Used Car Brands In Africa
This secondhand car has become very popular among Africans who want to buy it for its economic performance regarding fuel consumption and maintenance costs.
Toyota, Nisan, or Honda used vehicles are also very popular with African people because of the good performances they provide despite their relatively high price compared to other secondhand brands.
The second-hand auto sales industry will continue growing thanks to the increasing demand from African people. This sector is even considered the second most important after the oil industry in some African countries.