How to Buy


Request for free quotation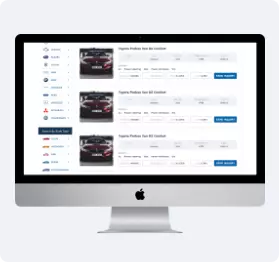 Step-01 Select a vehicle 
Kar-men Ltd offers more than 3,000 cars in stock which is updated on regular basis. Our website offers detailed pictures and features of the offered vehicles. If you have any questions please don't hesitate to contact our sales staff. We also offer our auction agent services if you are looking for a vehicle which is not in our stock.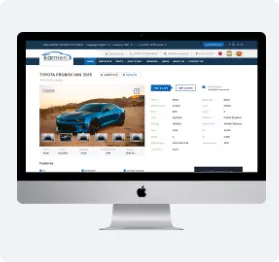 Step-02 Request for free quotation 
After selecting your vehicle please ask our sales staff to issue the invoice. Please feel free to ask any questions you have about the vehicle or purchase.
The invoice will cover the full cost of the vehicle, shipment and other charges depending on the mode of shipment.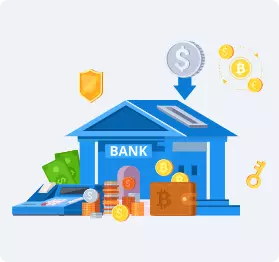 Step-03 Complete the payment
a) After receiving the invoice, we would request you to complete the payment smoothly within 5 working days. We offer various mode of payments but Telegraphic Transfer (T/T) is highly recommended.
Remit us through T/T (Telegraphic Transfer) to our following bank;
| MUFG Bank Ltd. | |
| --- | --- |
| Company Name | Karmen Ltd |
| Bank Name | MUFG Bank, Ltd. |
| Branch Name | HONGO BRANCH |
| Bank Address | 3-33-5, Hongo, Bunkyo-ku, Tokyo, Japan |
| Account Number (USD) | 7105220 |
| Account Number (JPY) | 4553009 |
| Swift Code (USD & JPY) | BOTKJPJT |
On completion of your payment through bank, please provide us a copy of the bank receipt as PROOF OF PAYMENT by fax or email. In case of delay in payment, please do inform us at your earliest.
NOTE: Clearance charges and Customs duties are solely buyer's responsibility and the buyer is liable for all the charges occurring at the port of destination. We are unable to provide any services regarding these charges and duties from Japan.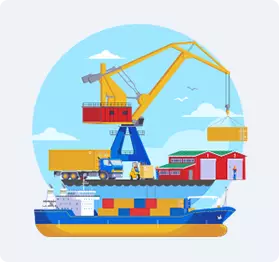 Step-04 Shipment of your vehicle 
As soon as we receive your payment, we will send you a confirmation email and we will also begin the shipping procedure of your vehicle at the same moment. We will inform you the scheduled date of shipment within next 5 working days. Upon the completion of the shipment and departure of the shipping vessel, we will send you all the documents necessary to receive your vehicle at the port of destination.
NOTE: No claim will be accepted if shipment is delayed or cancelled due to shipping line' or shipping agent's shipping re-scheduling. And Purchased Unit will be Re-Sell if no Balance Payment received in 20 days after arrival to your local destination and deposited funds will be Confiscated.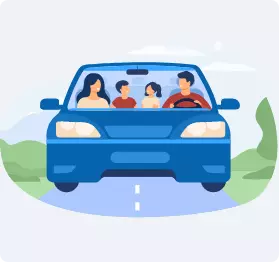 Step-05 Receive your vehicle 
Once your vehicle arrives at the port of destination, use the original B/L documents to pick up the vehicle. It is recommended to get support from a Clearing Agent.
NOTE: Customer has to Pay remaining Balance with in 30 days from Shipment date (Count from the shipment Date), otherwise Kar-Men has right to re-sell without any notice and no claim will be accepted.