Reg. Year / Month
2019 / March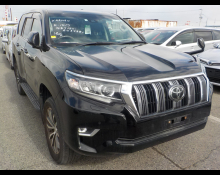 Stock ID:
KAR-47650
Toyota Prado 2019 TX L-Pkg
Reg. Year:
2019
Location:
Japan
Price FOB:
ASK
Price CNF:
ASK
Fields with an asterisk(*) are required
Reg. Year / Month
2022 / March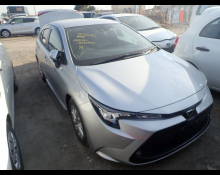 Stock ID:
KAR-47622
Toyota Corolla 2022 S
Reg. Year:
2022
Location:
Japan
Price FOB:
ASK
Price CNF:
ASK
Fields with an asterisk(*) are required
Reg. Year / Month
2022 / March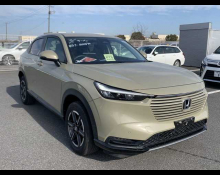 Stock ID:
KAR-47491
Honda VEZEL 2022 G
Reg. Year:
2022
Location:
Japan
Price FOB:
ASK
Price CNF:
ASK
Fields with an asterisk(*) are required
Reg. Year / Month
2018 / May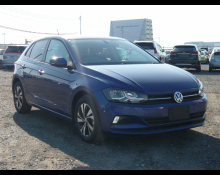 Stock ID:
KAR-46882
Volkswagen Polo 2018 TSI Cft-Li
Reg. Year:
2018
Location:
Japan
Price FOB:
ASK
Price CNF:
ASK
Fields with an asterisk(*) are required
Reg. Year / Month
2017 / October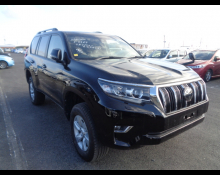 Stock ID:
KAR-46805
Toyota Prado 2017 TX L-Pkg
Reg. Year:
2017
Location:
Japan
Price FOB:
ASK
Price CNF:
ASK
Fields with an asterisk(*) are required
Reg. Year / Month
2018 / September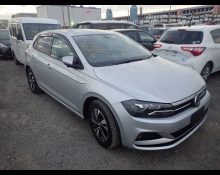 Stock ID:
KAR-46467
Volkswagen Polo 2018 TSI Cft-Li
Reg. Year:
2018
Location:
Japan
Price FOB:
ASK
Price CNF:
ASK
Fields with an asterisk(*) are required
Reg. Year / Month
2018 / April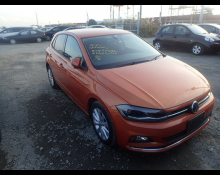 Stock ID:
KAR-42548
Volkswagen Polo 2018 TSI Trend-
Reg. Year:
2018
Location:
Japan
Price FOB:
ASK
Price CNF:
ASK
Fields with an asterisk(*) are required
Reg. Year / Month
2018 / December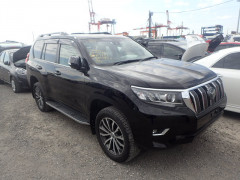 Stock ID:
KAR-39991
Toyota Prado 2018 TZ-G
Reg. Year:
2018
Location:
Japan
Price FOB:
ASK
Price CNF:
ASK
Fields with an asterisk(*) are required
Japanese Used Cars For Sale In Namibia At Best Price
If you are in the market for a new vehicle, buying Japanese used cars for sale in Namibia at the best price is one way to get an excellent deal. Japanese used vehicles in Namibia are affordable and may include warranties that allow you to feel comfortable with your purchase. Here are some reasons why it makes sense to buy Japanese used cars for sale in Namibia.
Import Guidelines
These are some important guidelines to follow if you're thinking of buying Japanese used cars for sale in Namibia. There are import and export restrictions regarding Japanese vehicles, including the age and the right-hand drive. You should also get a proper import permit to drive your car in the country. To import a car from Japan to Namibia, you need to obtain an import license from the motor license department. The motor license department issues the license if the paperwork is complete and accurate. Two major ports are available to import the car into Namibia: Walvis Bay and Durban.
Affordability
Buying used Japanese cars for sale in Namibia can be cheaper than buying brand new vehicles, especially if you find reliable models that have been lightly driven or maintained well over the years. For example, if you would like to buy 3 Toyota Corollas but only want 1 of them brand new because of budget constraints, then buying 2 of them used will help make the difference. This way, you can get the number of cars you require without having to break your budget.
Warranty Included
When you buy Japanese used vehicles for sale in Namibia, there is a good chance that they will come with some type of warranty included. This is because it has been proven over time that when people buy secondhand cars in Namibia from reliable sellers, they tend to work well and need little maintenance or repairs throughout their lifetime. In this case, any secondhand car dealer should offer a warranty for your peace of mind and help make sure that you are getting a vehicle worth buying.
Reliable Models
Buying secondhand cars can be a smart choice because these vehicles have hopefully been maintained well by their previous owners, which means that they will work well even after many years of driving. For example, if you buy a Toyota Corolla, then you know that this vehicle comes with excellent quality and is known to last for many miles on the road across any country. This is why people around the world trust Toyota vehicles for their reliability.
Similar Quality
Finally, buying Japanese used cars for sale in Namibia at the best price can be a smart choice because these vehicles are similar to those models that have been driven new off car dealerships' lots. For instance, the engines and performance levels of these vehicles may be similar since secondhand cars undergo thorough inspections before being sold as pre-owned automobiles. In addition, other aspects such as safety features and quality materials may be similar to that of new vehicles.
Conclusion
Buying Japanese used cars for sale in Namibia is one way to get a good deal on a vehicle without spending too much money. There are many reasons why these cars can be reliable options for you and your family's next vehicle purchase. If you buy 3 Toyota Corollas from different years but have them all checked by a mechanic and apply the same preventive maintenance schedule, then they will probably last just as long as a new car would!