Reg. Year / Month
2015 / February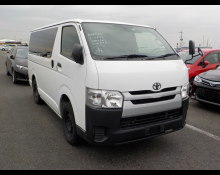 Stock ID:
KAR-42827
Toyota Hiace Van 2015 DX
Reg. Year:
2015
Location:
Japan
Price FOB:
ASK
Price CNF:
ASK
Fields with an asterisk(*) are required
Reg. Year / Month
2016 / September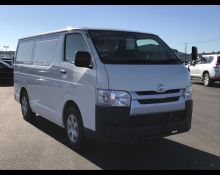 Stock ID:
KAR-42256
Toyota Hiace Van 2016 Freezer Va
Reg. Year:
2016
Location:
Japan
Price FOB:
ASK
Price CNF:
ASK
Fields with an asterisk(*) are required
Reg. Year / Month
2018 / April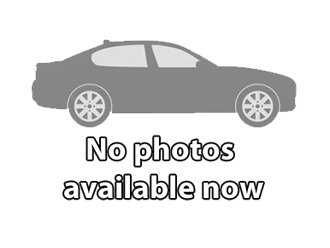 Stock ID:
KAR-46884
Toyota Hiace Van 2018 Long Super
Reg. Year:
2018
Location:
Japan
Price FOB:
ASK
Price CNF:
ASK
Fields with an asterisk(*) are required
Why Do People In Mozambique Prefer to Used Japanese Cars?
In Mozambique, it is not uncommon for people to own a used Japanese car. Despite its bad experience concerning the purchase of new cars in the early 1990s [due to overpricing and lack of supply], Mozambican still yearn for these vehicles from Japan, which is seen as a safe bet by many consumers in the country. This preference happens even though there is no significant difference in quality with locally assembled cars such as Renault or Samsung Motors. Mozambicans call these cars "carros japoneses" (Japanese cars).
Variety of Car Models and Types to Choose from
Available in many different models and types, Japanese used cars for sale in Mozambique are sold through a network of businesses and individuals. Some Japanese companies offer their brand of used cars. The prices vary with the condition, year of issue, and kilometrage [mileage] on the odometer: most second-hand Japanese cars cost $2 000 to $5 000 depending on such factors. Many Mozambicans cannot afford such an amount for a car, so they settle for older models which cost less than $1 000 even though the car might be in very average shape.
The government has not done much to provide incentives for local industry to produce spare parts
Most local dealerships that sell imported Japanese used cars for sale in Mozambique do not have many facilities or spare parts to maintain their stock. On the other hand, private owners are facing an increasing number of problems with their vehicles due to the lack of spare parts and maintenance facilities for them in Mozambique. The government has not done much either to provide incentives for local industry to produce spare parts or do adequate research on this issue because there is no motorist federation here to represent the interest of car users.
Get a Great Deal on a Used Vehicle
The higher cost of imported vehicles leads consumers to buy used vehicles which have many benefits such as the possibility to trade in their old vehicle towards a newer one if they can afford it. It also allows buyers, who cannot afford new vehicles but dream about driving them one day, to enjoy at least some regarding transport thanks to these second-hand vehicles.
Japanese Used Cars Perfect for Mozambique
Mozambique is a country with a very hot climate throughout the year, so Japanese used cars for sale in Mozambique are especially ideal for those living in rural areas where they experience rain for only two or three months a year. In addition, Japan's vehicles run on unleaded fuel, which costs less than diesel and is more readily available all over the country as most Mozambican small-scale petrol stations, sell this type of fuel.
Good Reputation and Affordable Prices
The great number of Japanese vehicles proves that Mozambicans want to buy them whenever they can afford them because of their good reputation and affordable prices. For these reasons, it seems likely that Mozambicans will continue buying Japanese used cars for sale in Mozambique in the future among other brand new ones from Japan with growing confidence.
Japanese used cars for sale in Mozambique are good for short trips and a lot of people would want a small car for this reason. Japan has laws that control the quality of its automobiles and this is another plus for their choice as it makes them feel safe knowing that the car won't break down quickly. In Mozambique, Japan's vehicles have been denounced as being out of fashion but they keep being bought by Mozambicans even though the used car market has been flooded with other types from other countries. The benefits stated above, which were explained before, are what make Japanese used cars for sale in Mozambique at the best price so popular among Mozambicans.