Reg. Year / Month
2014 / January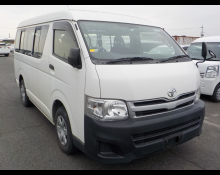 Stock ID:
KAR-48075
Toyota Hiace Wagon 2014 DX
Reg. Year:
2014
Location:
Japan
Price FOB:
ASK
Price CNF:
ASK
Fields with an asterisk(*) are required
Reg. Year / Month
2018 / October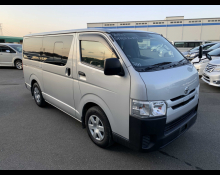 Stock ID:
KAR-47771
Toyota Hiace Van 2018 DX
Reg. Year:
2018
Location:
Japan
Price FOB:
ASK
Price CNF:
ASK
Fields with an asterisk(*) are required
Reg. Year / Month
2020 / February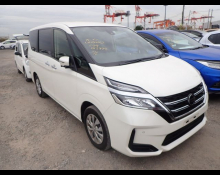 Stock ID:
KAR-46247
Nissan Serena 2020 B
Reg. Year:
2020
Location:
Japan
Price FOB:
ASK
Price CNF:
ASK
Fields with an asterisk(*) are required
Reg. Year / Month
2020 / November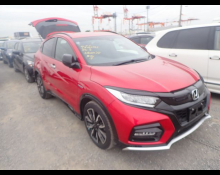 Stock ID:
KAR-46172
Honda VEZEL 2020 Hybrid M-X
Reg. Year:
2020
Location:
Japan
Price FOB:
ASK
Price CNF:
ASK
Fields with an asterisk(*) are required
Reg. Year / Month
2021 / May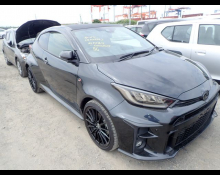 Stock ID:
KAR-44759
Toyota GR Yaris 2021 RS
Reg. Year:
2021
Location:
Japan
Price FOB:
ASK
Price CNF:
ASK
Fields with an asterisk(*) are required
Reg. Year / Month
2006 / March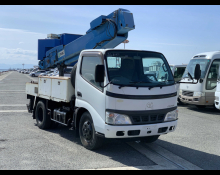 Stock ID:
KAR-43556
Toyota Dyna Truck 2006
Reg. Year:
2006
Location:
Japan
Price FOB:
ASK
Price CNF:
ASK
Fields with an asterisk(*) are required
Reg. Year / Month
2012 / October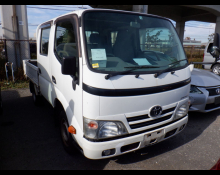 Stock ID:
KAR-42609
Toyota Dyna Truck 2012 W CAB
Reg. Year:
2012
Location:
Japan
Price FOB:
ASK
Price CNF:
ASK
Fields with an asterisk(*) are required
Reg. Year / Month
2016 / September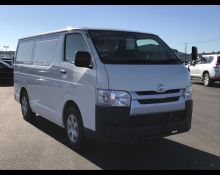 Stock ID:
KAR-42256
Toyota Hiace Van 2016 Freezer Va
Reg. Year:
2016
Location:
Japan
Price FOB:
ASK
Price CNF:
ASK
Fields with an asterisk(*) are required
Reg. Year / Month
2014 / September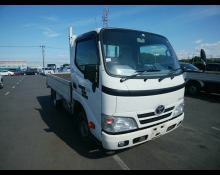 Stock ID:
KAR-42155
Toyota Dyna Truck 2014
Reg. Year:
2014
Location:
Japan
Price FOB:
ASK
Price CNF:
ASK
Fields with an asterisk(*) are required
Reg. Year / Month
2019 / October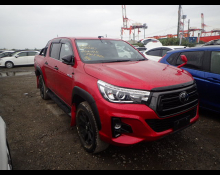 Stock ID:
KAR-41936
Toyota Hilux 2019 Z Bk-Rally
Reg. Year:
2019
Location:
Japan
Price FOB:
ASK
Price CNF:
ASK
Fields with an asterisk(*) are required
Japanese Imported Used Cars - The Best Option for South Africans
In South Africa, used cars are a very popular way of purchasing a car. Used Japanese cars shipped to South Africa from Japan are becoming more popular by the day, as people buy used instead of new ones. The used Japanese car market is still growing in popularity since buying used cars has many benefits and high quality and is quite affordable. South Africans can find many Japanese used car dealerships online that sell Japanese used cars for sale in South Africa at reasonable prices; the best used Japanese cars for import to Africa, including Toyota, Mazda, Nissan, Honda, and Mitsubishi, make them very reliable pre-owned cars.
Benefits Of Buying Your Next Car Online
There are many benefits of buying your next car online. There are thousands of high-quality vehicles for sale, both new and used, on the internet. Anyone who is looking to buy their dream vehicles should consider shopping online.
No high running costs - when you buy imported Japanese used cars for sale in South Africa, you will be able to drive off the lot with your dream set firmly within reach. Many people assume that if they purchase a high-performance sports car, it will run them high maintenance costs; however, this is not always the case. When you buy high-performance vehicles in South Africa through an auto dealer or an individual owner, you can get your hands on high-end vehicles without having to pay high running costs.
Get Quality Cars For Sale At The Click Of A Button
Convenience in finding high-quality cars online - Internet users can easily search high-end vehicles for sale simply by specifying the model they are looking to purchase. The internet is entirely accessible 24 hours a day, seven days a week, making it convenient when searching for high-quality Japanese used cars for sale in South Africa within set budgets. Also, if individual buyers want to take their time when shopping around different dealerships or pre-owned car owners, this is possible since access to the internet is only a mouse click away.
Hassle-Free Vehicles Exporting
You have bought a vehicle from a country outside Africa and it is now sitting in a warehouse at the port. There are formalities you need to take care of before your vehicle can be cleared for entry, taxes must be paid, and insurance acquired if needed. If you don't want your vehicle to rot away, or simply do not want to go through all these hassles, then hiring vehicle exporters will be very helpful.
Exporters already have professional connections with customs brokers who will clear your vehicle for entry into South Africa. They also know which broker has authority over what location; some work only in specific areas like Durban or Richards Bay, while others service the entire South Africa. So it would save you money and time looking for vehicle brokers who are near the port where your vehicle is currently located.
Get Your Car Cleared For Entry In Minutes
Exporters also know which insurance company to deal with depending on the vehicle type. If you are shipping a car, for example, then they will know how to get it insured before entry into South Africa. Meanwhile, if you are getting an SUV or van, then you will need to acquire vehicle cargo insurance instead.
Let Us Take Care Of All The Formalities
Besides brokers and insurance companies, vehicles exporters also have the connections you need with vehicle registration offices for your vehicle to be properly registered even while it's still in port. So if you don't want them sitting for weeks without any movement on your part, then hire vehicles exporters, and they will take care of everything for you.
If you are looking for Karmen cars to buy, Karmen offers the best Japanese used cars for sale in South Africa at the best price. Karmen cars are extremely famous because Karmen focuses on the African market. Karmen has many ranges of car to choose from.