Reg. Year / Month
2015 / -
Stock ID:
KAR-460202
CHEVROLET IMPALA LS 2015
Reg. Year:
2015
Location:
United Arab Emirates
Price FOB:
ASK
Price CNF:
ASK
Fields with an asterisk(*) are required
Reg. Year / Month
2012 / August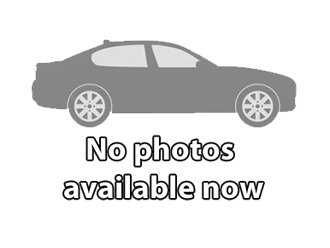 Stock ID:
KAR-50295
Chevrolet Corvette 2012 Z06
Reg. Year:
2012
Location:
Japan
Price FOB:
ASK
Price CNF:
ASK
Fields with an asterisk(*) are required
Reliable Used Chevrolet Cars For Sale In Japan
Introduction
In 1911, Chevrolet was founded, and it has since become one of the most popular car brands around. Today, it continues to be one of the most popular automobile brands in the world, manufacturing a variety of vehicles from exhilarating sports cars to spacious SUVs and powerful trucks. Consider the wide range of Chevrolet models, including the Cruze, if you are looking for a new car. Continue reading to learn more about Chevrolet and its vehicles.
Reliability
Chevrolet is synonymous with reliable cars. Chevrolet's commercials often point out the many J.D. It has won numerous Power Awards. Even though some of its models have a reputation for reliability, these cars aren't necessarily the best buys. Listed below are the top three most reliable models, which all represent the classic American brand.
Reliable Cars
Used Chevrolet cars for sale in Japan are reliable and efficient. A reliable vehicle will require regular maintenance to avoid breakdowns and maximize its lifespan. Chevy is a brand that has an advantage over others. Their cars can be repaired easily, which is a distinct advantage over other brands. However, there are a few things you should know about Chevy's reliability. First of all, the Chevy Bolt has been rated the most reliable car in its class by Consumer Reports.
Fuel Saving Vehicle
You may have seen an advertisement for a Chevrolet used car in the newspaper. But have you ever thought about how it performs on gas? Used Chevrolet cars for sale in Japan are fuel-saving vehicles, and you know this if you have ever driven one. The company also offers an impressive variety of electric and diesel vehicles. Most models can achieve up to 28 MPG highway. Here are some tips for evaluating the gas mileage of Chevrolet cars for sale.
Gas Mileage
Gas mileage is important because it tells you how far a car can travel on a tank of gasoline. The EPA calculates the mileage per gallon for different cars. Gas mileage varies greatly depending on the weight and the horsepower of the motor. A smaller car with aerodynamic features and a lighter weight will usually get better gas mileage. However, even with a small car, it's important to maintain the car's gas mileage.
Vehicle Profile
The Chevrolet brand has been building cars since 1911. You can be sure of quality and dependability with over 100 years of car manufacturing experience behind each model. For those looking for a pre-owned Chevy car for sale in Japan certified pre-owned Chevy cars are a great choice. They come with high levels of coverage and assurance. You can find one that suits your needs, budget and driving style.
Pricing
Despite recent health scares, the price of Chevrolet cars is still rising. The average transaction price of a Chevy vehicle topped $50,000 in September, according to Kelley Blue Book. Although prices have increased a bit over the past month, sales of Chevy's more expensive vehicles have outpaced the company's budget-friendly models. The company's flagship performance model, the C8 Corvette cost an average of $89,788; a base model costs just $60,995.
The company recently announced an electric pickup truck for 2023. This new model is more specific than other average-size SUVs, but it isn't as well-priced or a great value. Also, the 2022 Bolt EV hatchback grew Chevrolet's EV arrangement. The hatchback's starting cost is lower than its predecessor, the Bolt EV, which is expected to go on sale in summer 2021.
The Best Chevrolet Cars
Chevrolet Cars
Choosing a used Chevy for sale in Japan is a very big decision, so how do you make the right one? It can be a hard choice, especially if you're a car-lover! Read on for helpful information about the Chevrolet Cobalt, SS, ZL1, Bolt EV, and more. Here's what you should know before buying your next car. The best cars from used Chevrolet for sale in Japan include the Cobalt, SS, and ZL1.
Chevy Cobalt
Chevrolet's small and compact car is the Chevrolet Cobalt. It replaced the Cavalier nameplate after 23 years, and the company pitched it as a refined, modern compact car. It has a better interior design and noise reduction. There are two options for the Cobalt: a four-door sedan or a two-door coupe. The Cobalt's base trim features include air conditioning and tilt steering column. The Cobalt is powered by a 2.2-liter Ecotec four-cylinder engine with 145 horsepower.
The 2011 Chevrolet Cobalt comes with advanced safety features such as a standard driver's airbag, and a side curtain Airbag. It also includes standard front and rear stabilizer bars, as well as a LATCH child seat retention system. On-board OnStar service is available for the Cobalt, which provides hands-free voice recognition as well as advanced safety features such as an Advanced Crash Response System. It is worth noting that the Cobalt's performance has remained largely unchanged since 2010.
Chevy SS
The Chevy SS is a sports sedan but it is actually a rebadged Holden Commodore. The Commodore is a midsize sedan with rear-wheel drive and big engines that GM produced in Australia. The SS was produced until the brand was discontinued in Australia. The performance features of the car include a six-speed manual transmission and a sinister sounding exhaust note. The SS is a responsive chassis with sharp handling. It has firmness in corners and softness over bumps.
Chevrolet SS Features
The Chevrolet SS features a MyLink infotainment system that's easy to use and full of features. It supports Wi-Fi hotspot and navigation, but does not support Android Auto or Apple CarPlay. It has a simple, yet effective steering system that includes volume knobs and a one-year subscription to SiriusXM satellite radio. The Chevrolet SS does not have an auxiliary audio input or a second USB port.
Chevy ZL1
The Chevrolet ZL1 supercar is a high-performance supercar that features a powerful 6.2L LT4 V8 motor. The ZL1 has 650 horsepower and 650 lb.ft of torque. It can break the speed limit in no matter how fast you go. The 10-speed paddle-shift automatic transmission seamlessly shifts gears for an exceptional driving experience. This performance-oriented model is also equipped with Brembo(r) 390mm 6-piston brakes, a more aggressive exterior, and an engaging manual transmission.
The ZL1's extensive mods are another notable feature. The front end features a larger grille, while the taillights have been eliminated. Chevrolet fitted the ZL1's front splitter and arc-shaped rear wings to increase downforce. The ZL1 is able to generate 136kg of downforce at 150mph, which is significantly higher than the standard Chevy model.
Chevy Bolt EV
The Chevrolet Bolt EV all-electric car has a range of 259 miles. Its range depends on several factors, including driving style and weather. The charging time is flexible and you can charge your vehicle whenever you like. The Bolt is a great vehicle with excellent safety and performance features. And it's priced competitively, making it an excellent buy. However, the range may not be as impressive or as advertised.
The cabin of the Chevy Bolt EV is much more upscale than before, with more soft-touch surfaces and a flat bottom steering wheel. It also offers a new 8.0-inch digital gauge cluster. The car's spacious interior is updated with a modern look but it is still very affordable for such a small car. Bolt EV's interior has been redesigned and the wheels are made of 17-inch aluminum. This gives it a more luxurious feel.