Reg. Year / Month
2020 / February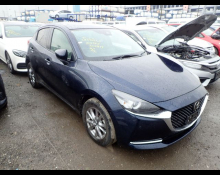 Stock ID:
KAR-46600
Mazda Mazda2 2020 XD Proacti
Reg. Year:
2020
Location:
Japan
Price FOB:
ASK
Price CNF:
ASK
Fields with an asterisk(*) are required
Reg. Year / Month
2020 / January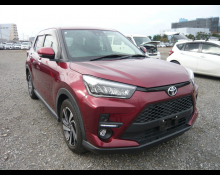 Stock ID:
KAR-46599
Toyota RAIZE 2020 Z
Reg. Year:
2020
Location:
Japan
Price FOB:
ASK
Price CNF:
ASK
Fields with an asterisk(*) are required
Reg. Year / Month
2020 / March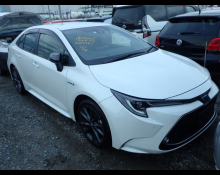 Stock ID:
KAR-46540
Toyota Corolla 2020 Hybrid WxB
Reg. Year:
2020
Location:
Japan
Price FOB:
ASK
Price CNF:
ASK
Fields with an asterisk(*) are required
Japanese Used Car for Sales in East Timor
Japanese cars are world-renowned for their reliability and fuel efficiency. If you need a reliable car that won't break the bank, consider buying Japanese used cars for sale in East Timors only!
Used Car for Sales in East Timor
Are you looking for a used car for sales in East Timor? If yes, then you've come to the right place. Here you can find the best auto dealer in the world, which offers the full line of car models at a low price and with no hassle.
Have You Been Looking For An Affordable, Reliable Car But Haven't Found One Yet?
If so then I have some great news! There are Japan-made Japanese used cars available in East Timor which can be shipped all over the world. You'll find just what your family needs with these vehicles - whether it's sedans or minivans SUV there will surely be something that fits both their size preferences as well fuel efficiency standards set by each country they're being sold into (even if those markets might differ).
Ready To Save Money? Buy From Japan!
Japan has been churning out new cars at an accelerated pace for years, which means that many young drivers are looking to sell their old ones and buy something newer. The problem with this? You can't just go buy any old vehicle - unless it's Japanese! These days there is a huge difference in quality between what we offer here compared with other countries' secondhand goods; because of this depreciation period (80%) used car buyers will save themselves quite some money by purchasing one from Japan instead where they'll have access not only affordable prices but also reliable service all around
Reliable Service For Years
Why buy a new car when you can get one that's been used and still have most of your money go towards buying something exciting? Japanese cars are some of the best in this category, with their durability proving reliable service for years.
The secondhand market offers plenty more options--from luxury models to family trucks—all at reasonable prices due largely because they don't need much maintenance or repair work done on them!
The Japanese Car Is The Preferred Vehicle For The Drivers
Japanese cars are in high demand because of their reliability and durability. This makes them perfect for East Timorese drivers who want to get around town without breaking the bank on repairs or gas, but still, maintain something dependable that will last them through any weather conditions they may face while driving home from work each day
Exporters have an edge when selling well-maintained vehicles; it's clear why so many people here prefer buying secondhand Japanese cars for sale in East Timor which can be found at affordable prices thanks largely due to this export trade dominance.
Japanese Used Cars Are A Great Option When Looking To Purchase An Older Vehicle
The Japanese government has established strict laws about how old and Motor Vehicle Department (MVD) certified vehicles can be driven on their roads, which makes it difficult with keeping track of time spent behind the wheel as well as maintain proper road safety due diligence by drivers who may have been without these services at one point or another during childhood developmental milestones such us licensing practices; this also helps prevent motorbikes from being abandoned along major thoroughfares where they could potentially cause injury
Features and Particular Models
Purchasing a used car in East Timor is a great option for those looking for a great deal on their next car. East Timorans love cars and are especially fond of SUVs and 4x4 pickup trucks. Purchasing a used car in East Timor is a great way to see the different features of a particular model and to touch the car before buying it. There are several car dealers in East Timor, but you will probably have better luck going through the used cars dealers.
Importing A Used Vehicle
Importing a used vehicle in East Timor is relatively easy, especially if you know someone who has lived in the country for a while. Japanese cars are generally imported and cost half the price of new ones. If you plan to bring a used car to East Timor, you will need to comply with certain requirements. Vehicles that are intended for returning residents must be registered in another country for at least 12 months before arriving in East Timor. A permit from the National Director of Ground Transportation will be required for vehicles that weigh more than 4 tons. Also, when importing a used vehicle, you should keep in mind that you will need to buy a right-hand drive car.
East Timor: Buying A 4x4 Pickup Truck
You should be familiar with the laws of East Timor if you are looking for a 4x4 pickup truck for sale. East Timor is a developing nation with a high tax rate, and imported vehicles are subject to excise duties, or import duties equivalent to five percent of the customs value. Fortunately, there are several ways to buy a new vehicle in East Timor, without paying any customs duty.
Buying a Toyota Starlet in East Timor
You might be curious if you can purchase a Toyota Starlet in East Timor if you are looking to buy a car. The Toyota Starlet is a great vehicle that can provide you with excellent performance and reliability. But before you buy a Toyota in East Timor, you must be sure that you have the right driving style. These tips will help you buy a Toyota Starlet.
First, East Timor is a Right Hand Drive nation. If you are a left-hand driver, make sure you choose the right model for the country. If you are a first-time buyer, a Right-hand drive Toyota would be the best choice.