Reg. Year / Month
2012 / August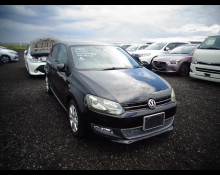 Stock ID:
KAR-50856
Volkswagen Polo 2012 TSI High-L
Reg. Year:
2012
Location:
Japan
Price FOB:
ASK
Price CNF:
ASK
Fields with an asterisk(*) are required
Reg. Year / Month
2012 / August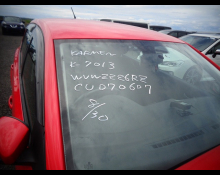 Stock ID:
KAR-50849
Volkswagen Polo 2012
Reg. Year:
2012
Location:
Japan
Price FOB:
ASK
Price CNF:
ASK
Fields with an asterisk(*) are required
Reg. Year / Month
2012 / June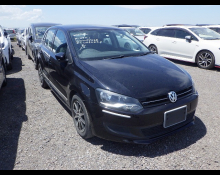 Stock ID:
KAR-50616
Volkswagen Polo 2012
Reg. Year:
2012
Location:
Japan
Price FOB:
ASK
Price CNF:
ASK
Fields with an asterisk(*) are required
Reg. Year / Month
2013 / April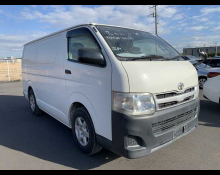 Stock ID:
KAR-47408
Toyota Hiace 2013 Freezer
Reg. Year:
2013
Location:
Japan
Price FOB:
ASK
Price CNF:
ASK
Fields with an asterisk(*) are required
Reg. Year / Month
2006 / March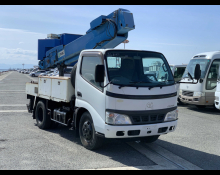 Stock ID:
KAR-43556
Toyota Dyna Truck 2006
Reg. Year:
2006
Location:
Japan
Price FOB:
ASK
Price CNF:
ASK
Fields with an asterisk(*) are required
Reg. Year / Month
2012 / October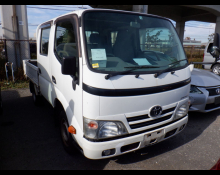 Stock ID:
KAR-42609
Toyota Dyna Truck 2012 W CAB
Reg. Year:
2012
Location:
Japan
Price FOB:
ASK
Price CNF:
ASK
Fields with an asterisk(*) are required
Reg. Year / Month
2014 / September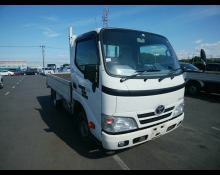 Stock ID:
KAR-42155
Toyota Dyna Truck 2014
Reg. Year:
2014
Location:
Japan
Price FOB:
ASK
Price CNF:
ASK
Fields with an asterisk(*) are required
Reg. Year / Month
2012 / August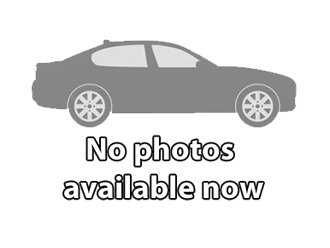 Stock ID:
KAR-51156
Volkswagen Polo 2012
Reg. Year:
2012
Location:
Japan
Price FOB:
ASK
Price CNF:
ASK
Fields with an asterisk(*) are required
Reg. Year / Month
2012 / September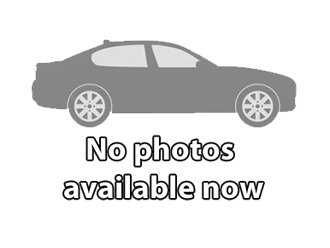 Stock ID:
KAR-50423
Honda Fit 2012 Hybrid
Reg. Year:
2012
Location:
Japan
Price FOB:
ASK
Price CNF:
ASK
Fields with an asterisk(*) are required
Reg. Year / Month
2012 / June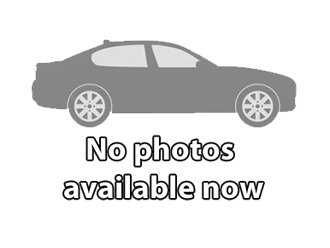 Stock ID:
KAR-50409
Honda Fit 2012 Hybrid
Reg. Year:
2012
Location:
Japan
Price FOB:
ASK
Price CNF:
ASK
Fields with an asterisk(*) are required
Worth Purchasing Japanese Models
If you're looking for a high-quality used car, it's worth considering purchasing a Japanese model. Japan is known for producing some of the best cars in the world, and this is reflected in the quality of their used cars too.
Rules and Regulations
Buying Japanese cars for sale in the UK can be a great way to own a beautiful and unique automobile. However, importing a car from Japan can be a complicated task. A lot of paperwork needs to be filled out and some strict laws must be followed. There are strict rules in many countries that govern the type of vehicle you can import into the UK.
Do your Research Before Buying
Many reputable dealers offer Japanese cars for sale in UK at the best price, so it's easy to find one that meets your needs. It's important to do your research before buying, however, as not all dealers are created equal.
Make sure you read reviews from previous customers and compare prices between different dealers before making a decision. Buying a used vehicle can be a great way to get a top-of-the-line vehicle for a fraction of the price. So, if you're looking for a Japanese-used vehicle, be sure to check out the dealers in the UK. You won't be disappointed!
Reasons Why You Might Want To Buy A Japanese Used Car
There are plenty of reasons why you might want to buy a secondhand vehicle. For starters, they're affordable and tend to be in great condition because of the high standards that manufacturers in Japan adhere to. Furthermore, there's a vast network of exporters all over the world, so it's easy to find the perfect Japanese vehicle for sale in the UK that suits your lifestyle and fulfills all your needs. Buying secondhand vehicles is a great way to save money, and with a bit of prior research, you can be sure to find the perfect one for you.
Plenty of Options to Choose From
When it comes to finding Japanese used cars for sale in UK, you have plenty of options. You can go to a dealership, or you can browse online listings. If you're looking for a Japanese-used vehicle, then your best bet is to search online. There are plenty of exporters out there who deal specifically with Japanese secondhand cars, so you can be sure to find one that meets your needs.
Check Mileage and Other Features
Before you buy a car, make sure you check the mileage and other features. Japanese cars are very affordable. These cars have a lower average mileage in the UK than other European countries. You can find many models in both the Vitz class and Toyota Aqua if you are looking for a hybrid vehicle. The car has a width and length of just 1695mm and fits into the five-number size limit.
Import from Japan
It is cheaper to buy a Japanese used car in UK than you might think. It can be cheaper than buying a brand new car and then reselling it at profit. But you should also be prepared for import duty and VAT. This is not too costly if you are buying a pre-owned car and importing it yourself. You are a private citizen, and you cannot get the car you want.
Inspect the Car before Purchasing
One thing to keep in mind when buying a second hand vehicle is that it important to do your research. Make sure to read reviews and compare prices before making a decision. It's also important to inspect the car before purchasing it to make sure there are no major problems. Buying a secondhand vehicle can be a great way to save money, but it's important to be smart about it. With a bit of research and careful consideration, you can find the perfect car for your needs and budget.
Save Money
There are many reasons to buy a Japanese car. You can save money and make sure it's in great condition. There's no reason to pay exorbitant amounts for a used Japanese car. A new car will be less expensive than a used one, and you'll get more bang for your dollar. You'll also save a lot of money.
Buy Used Cars From Japan
A Japanese car is also cheaper than buying a used one. It's not only cheaper than buying a new one, but you'll save money as well. You should carefully read all paperwork before you buy a used vehicle. You can expect to pay a lot more money than you'd think. A Japanese car is a great way to save money. These cars will be cheaper than what you can purchase locally.
Taxes and Import Duties
You can buy a Japanese car in the UK at a great price. You'll need to be aware of any taxes and import duties, and there are no exceptions. Some items are exempted from VAT and import duty so make sure you check before buying. In addition to this, you'll have a chance to negotiate the price and the terms of purchase. You can negotiate a lower price than you would if you bought it directly.
Easy and Simple way of Buying Vehicles in UK
In the UK, the process of buying one is relatively simple. You can either browse through the dealer's website or catalog or go to a physical showroom. Once you've found the car you want, you can either make a purchase online or over the phone.
Save Up To 50% On Your Next Car Purchase
The main advantage of buying a Japanese secondhand vehicle is that they are generally much cheaper than brand new models. You can save up to 50% on the cost of a new car. What's more, these cars are usually in excellent condition, as they have been well taken care of by their previous owners.