Reg. Year / Month
2014 / April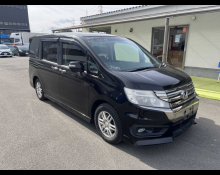 Stock ID:
KAR-47414
Honda Step WGN 2014 Z
Reg. Year:
2014
Location:
Japan
Price FOB:
ASK
Price CNF:
ASK
Fields with an asterisk(*) are required
Reg. Year / Month
2008 / August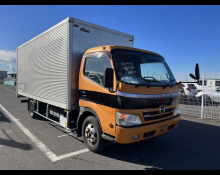 Stock ID:
KAR-47407
Hino Dutro 2008 Aluminum v
Reg. Year:
2008
Location:
Japan
Price FOB:
ASK
Price CNF:
ASK
Fields with an asterisk(*) are required
Reg. Year / Month
2017 / March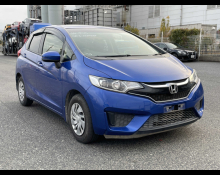 Stock ID:
KAR-47389
Honda Fit 2017 13G F-Pkg
Reg. Year:
2017
Location:
Japan
Price FOB:
ASK
Price CNF:
ASK
Fields with an asterisk(*) are required
Pre-Owned Vehicles At Competitive Prices In Saint Kitts And Nevis
As the demand for Japanese used cars for sale in Saint Kitts and Nevis increases, so does the number of imported vehicles. These cars are typically out of all faults, have low mileage, and are inspected intensely for any problems or faults before they're shipped to the islands.
The Caribbean is a great place to buy a used car. The weather is ideal year-round, and there's plenty of space to enjoy the ride. In addition, because the demand for used cars is on the rise, you're likely to find a great selection of pre-owned vehicles at competitive prices.
Used car Marketing Growing Rapidly
The used car market in Saint Kitts and Nevis has been growing rapidly. The country is a small island federation, located in the eastern Caribbean Sea. The island nation imports a large number of second-hand vehicles from Japan, the world's top auto supplier. Many second-hand Japanese cars are found on the island because the Japanese are well-known for producing high-quality vehicles at affordable prices.
Import Regulations
The country's high government rates have led to a rise in used vehicle imports. However, there are no restrictions on the age of vehicles. It is very easy to purchase a used vehicle in Saint Kitts & Nevis. There is no inspection required for used cars. Right-hand-drive vehicles are also welcome in the country. A used car in Saint Kitts & Nevis costs very little.
Used Cars in Saint Kitts
Buying Japanese used cars for sale in Saint Kitts and Nevis is a great way to get a great deal on a pre-owned vehicle. It's possible to find a reliable car for less than the cost of a new one. There are many options. Be sure to shop around. You can easily buy a second-hand car in Saint Kitts and be on your way in no time.
Import From Japan
A pre-owned vehicle can also be imported from any country. The Federation allows right-hand-drive vehicles to be imported. The best way to save money is to get a pre-owned car as cheaply as possible. Although you will have to pay duties for a Saint Kitts and Nevis used car, it is still a great deal. And if you're on a budget, you can always buy a used car on the island.
Saint Kitts & Nevis is small and has very little traffic. Since the country is small, residents don't ship their cars home. It would be a waste of time and money to ship it from the US. Shipping a used car from the US into St Kitts & Nevis would cost 85% more than importing it from the US.
Looking For A Good Deal, Consider Buying Japanese Car
If you're looking for a good deal when it comes to buying a car, you should consider buying a used car from Japan. Japanese models are often of a higher quality than their counterparts in other parts of the world, and you can get some great deals on used cars for sale in Saint Kitts. Many people choose to buy used cars from Japan specifically because the deals are so good.
However, it's important to note that the release of new models in Japan often coincides with the end of the model year, so if you want to take advantage of some great year-end deals, you'll need to time your purchase accordingly. If you're not in a hurry, waiting for a new model release is the way to go. You can get an even better deal that way.
So, if you're looking for a high-quality used car and you want to get a great deal on it, Japan is the place to look.
Leasing A Car Or Buying A Car Which Option Is Best?
When it comes to cars, there are a lot of factors that go into the decision of whether to buy or lease. Leasing a car instead of buying a new one has become a more popular option in recent years.
Things To Consider
There are a few things to consider before you decide to lease a vehicle. First, how long do you plan on having the vehicle? If you only need it for a year or two, leasing is probably your best option. Second, what's your budget like? Leasing usually costs less per month than buying, but you do have to pay the entire cost of the lease upfront. Lastly, what type of vehicle do you want? If you're not sure what you want or if you want to change cars often, leasing might be a good option for you.
Benefits
Leasing a vehicle instead of buying a new one has many benefits. First and foremost, it's cheaper—you can generally lease a vehicle for less per month than you would pay for a new one. Second, you don't have to worry about selling the vehicle later—at the end of the lease, you just turn it back in and walk away. Third, leasing allows you to drive a newer car every few years, which can be important if you like having the latest and greatest technology or features. Lastly, leasing is a great way to try out different cars before you commit to buying one.
Karmen Japan
If you're looking for Japanese used vehicles for sale in Saint Kitts, be sure to check out the selection at Karmen Japan. We offer a wide variety of high-quality used cars, all at competitive prices. We inspect each vehicle for any faults or problems before it's put up for sale, so you can be sure that you're getting a great vehicle that's ready to enjoy.