Reg. Year / Month
2021 / December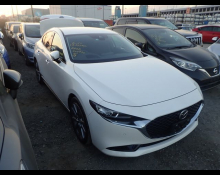 Stock ID:
KAR-46306
Mazda Mazda3 2021 15S Tourin
Reg. Year:
2021
Location:
Japan
Price FOB:
ASK
Price CNF:
ASK
Fields with an asterisk(*) are required
Reg. Year / Month
2021 / December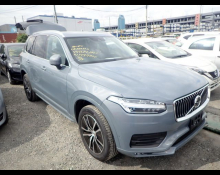 Stock ID:
KAR-46106
Volvo XC90 2021 B5 AWD Mom
Reg. Year:
2021
Location:
Japan
Price FOB:
ASK
Price CNF:
ASK
Fields with an asterisk(*) are required
Invest In A Quality Japanese Used Cars For Sale In Sri Lanka And Make A Profit
Japanese used cars for sale in Sri Lanka are a great investment for those who want to make an income off their purchase rather than spend it all at once. You can get quality vehicles with warranties, which will protect you from any manufacturer's flaws in design or production errors--and they're almost always affordable! Here I'll show how shopping smartly means getting the most value out of your money by looking into these awesome products first-hand before making another big decision about what kind of vehicle might suit you best.
You can find some of the most reliable and long-lasting vehicles around, with prices that won't break your wallet too much either! Here are three ways how:
1. Shop smart - go straight for quality over quantity as this will ensure you buy something durable without paying top dollar.
2. Investigate dealerships before making any decisions about which model or type (for example small cars might not be ideal if all he has room does drive).
3. Negotiate on price so there are no surprises when it comes time to pay upfront.
The Best Car Brand You Can Trust
Of course, not all car brands are created equal. Even if you buy Japanese used cars for sale in Sri Lanka that runs great and have never given you trouble- even these can be more likely to sell than a certain well known American brand name because people know them for their longevity over other companies with the same product lines who may have had higher rates of recall due to defects on models within this particular line
The point here was simply just making sure before purchasing anything new or old at any glance whether it's something intended as an investment like furniture items
Car buyers trust Consumer Reports
Consumer Reports is a valuable resource when looking to buy or sell cars. The magazine's rankings list the most popular models of vehicle by sales volume, so if you're planning on trading in your old clunker soon and want something reliable with good reviews then CR might be able to help find what fits those needs!
The next time someone asks me how I can tell whether they should purchase Japanese used vehicles for sale here In Sri Lanka, it'll now seem like an easy question.
Japanese Cars: The Best Quality, But What About The Damage?
Japanese cars are known for their quality and durability, but that doesn't mean you should take them without looking into the condition of each vehicle. Damaged bodies can be fixed by simply removing parts if they're not too bad; however major scratches or chips will likely cost more than just buying another one outright because there's no way around professional help when it comes to fixing these issues with your ride! So take time when inspecting cars
Car Maintenance Tips From The Pros
If you want to sell your used car in the future, maintenance must be done on time and with care. You should have regular oil changes as well as take care of any rusting issues before they turn into something more severe by having an exterior wax done every other month during the winter months.
You can't expect other people to take off their shoes when you get into your car, but it's important that the carpet is clean and smell good. If dirt gets stuck in between these fibers over time they'll start smelling as well! Make sure vacuuming often (at least once per month) keeps things looking spic-and-span for everyone who uses this space - including yourself!
There are many benefits to buying Japanese used cars for sale in Sri Lanka, and you should consider this option if your budget doesn't allow for new purchases. With these tips from the pros about how often cars need maintenance or detailing to maintain their value while still being able to drive them regularly street-ready every day of ownership - it'll become easier than ever before to find that perfect Japanese vehicle!
Japanese Used Cars For Sale in Sri Lanka
If you are looking to buy a second-hand car for sale in Sri Lanka, you can find a wealth of options. There are many options, from a Toyota Land Cruiser and a Toyota Corolla to choose from. If you are new to Sri Lanka, continue reading to learn about the many Japanese used cars for sale in Sri Lanka at the best price. Below are a few of my favorite models in Sri Lanka.
Toyota Land Cruiser
While the Toyota Land Cruiser may have come to mind when you think of 4WDs, other options are equally appealing. The Toyota Land Cruiser is a versatile vehicle that can handle all terrain. The model is equipped with a 4.7L V8 engine and comes with a five-speed automatic transmission. It features four-wheel antilock brakes, driveline control, and distance pacing.
Toyota Corolla
There are many used Toyota Corolla Japan car sales in Sri Lanka. They offer great value and are very affordable. Toyota's compact car, the Corolla, is produced. Its facelift in July 2010 brought a host of changes to the car, including new bumpers, a new grille, air dams, and rear combination lamps. Its engine range is also quite diverse, with 1.6-litre and 2.0-litre engines, as well as a manual and automatic gearbox.
Toyota Corolla Axio
The Toyota Corolla Axio, the latest model in the Corolla series of compact cars from the Japanese automaker, is the Toyota Corolla Axio. Its features include a front bumper that has been raised and headlamps with LED projector lenses. A standard rearview camera is a standard feature. The luxury-oriented Luxel trim adds Dynamic Radar Cruise Control and Tiptronic transmission. The G mid-range model adds automatic climate controls, projector headlamps, and factory-fitted audio.
Toyota Aqua
The Toyota Aqua is a popular choice for young businessmen and urbanites, despite being in the subcompact car market. The car has ample cargo space but is small enough to be considered a mini hatchback. It is also available in a variety of specifications so that it can be customized to meet the needs of the owner. It is an ideal choice for the Colombo inner-city roads.