Reg. Year / Month
2004 / June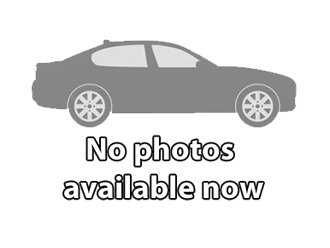 Stock ID:
KAR-51678
Toyota Alphard 2004 MZ
Reg. Year:
2004
Location:
Japan
Price FOB:
ASK
Price CNF:
ASK
Fields with an asterisk(*) are required
Reg. Year / Month
2011 / September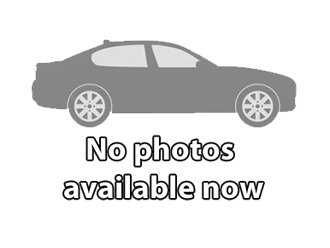 Stock ID:
KAR-47000
Toyota Regiusace Van 2011 Welcab
Reg. Year:
2011
Location:
Japan
Price FOB:
ASK
Price CNF:
ASK
Fields with an asterisk(*) are required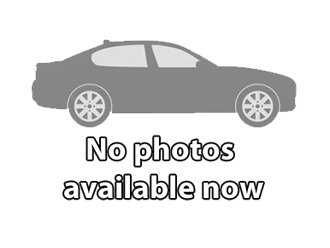 Stock ID:
KAR-43176
Aston Martin Vantage 1996 V550
Reg. Year:
1996
Location:
Japan
Price FOB:
ASK
Price CNF:
ASK
Fields with an asterisk(*) are required
Importing used Car from Japan to Germany
If you are looking for a great car and want to import it yourself, then you should definitely consider buying one from Japan and importing it into Germany. This overall process is very simple and easy than you might think, and can be a lot of fun too! We will outline the entire process for you step-by-step so that you can make an informed decision about whether or not importing a used car from Japan to Germany is right for you.
1) The first step is to search for a car that you are interested in. There are many great websites out there that offer Japanese used cars for sale, and it is a good idea to check out a few of them before making your decision. Once you have found a car that you like, the next step is to get in touch with the seller and ask any questions that you might have about the vehicle. It is also important to negotiate a price with the seller, so be sure to haggle until you are both happy with the deal.
2) Once you have agreed on a price, the next step is to make preparations for importing the car into Germany. This includes getting all of the necessary paperwork together as well as arranging transportation from Japan to Germany. The good news is that there are many companies out there that can help you with this, so all you need to do is find one that you feel comfortable working with.
3) The final step is to actually import the vehicles into Germany. This process is relatively simple and straightforward, but it is always a good idea to have someone else do it for you if you are not familiar with the process. Once the vehicle arrives, all you need to do is register it and pay any applicable taxes. And that's it! You are now the proud owner of a used Japanese vehicle that you imported all by yourself!Congratulations!
If you follow these steps, then importing a Japanese used vehicle will be a breeze. So what are you waiting for? Go out and find the perfect cars for you today!
Important to Know
The entire process of importing a vehicles from Japan to sale in Germany usually takes around two weeks. However, it is best to speak with a customs agent to get an accurate estimate for your specific vehicle and route. There are also other factors that could affect the importation process, such as whether the vehicle will be used or not. For more information on the requirements for importing vehicles, please visit the German Federal Ministry of Transport and Digital Infrastructure website.
Buy Online From Japan
Online is the best place to find Japanese used cars for sale in Germany at the best price. These cars can be found on many car listing sites like kar-men.com. Website offers a wide range of used cars for sale. This site can also be used to determine the total cost including freight or CIF price of all vehicles. This will make the entire process of buying a vehicle that much easier.
Reliable and Affordable Vehicle
Japan is the third largest economy in the world, so automakers can sell their vehicles here for a fraction of the price of their European counterparts. The Japanese population changes vehicles faster than any other countries, so they have more opportunity to sell used vehicles cheaply. Their cars are sold at a lower price than their German counterparts. They are an excellent choice for consumers looking for a reliable and affordable vehicle.
Affordable in Price
A Japanese used car can be purchased in Germany at a price that varies. The highest priced Japanese used cars for sale in Germany are white-plate cars. These cars are reliable and well-maintained. They also have a higher brand price than the average German car. However, you should still consider the costs of maintenance and repair when choosing a Japanese used car. There are many places in Germany where you can purchase a used Japanese vehicle for a great price.
Excellent Condition Cars
You'll find that the price of a Japanese car in Germany is much lower than that of a comparable German model. The quality of Japanese used cars for sale in Germany are excellent and usually in very good condition. A brand new car can be purchased for less than a used car in Germany. There are many options to choose from and you can find a great Japanese car at a reasonable price.
Luxury Vehicles
It is easier to buy a used car in Germany than in other countries. You can browse a variety of Japanese used cars and negotiate a fair price. When buying Japanese used cars for sale in Germany, you'll be pleased with the variety and price. A Porsche 911 is a beautiful and classy vehicle. The Mercedes-Benz SL-class is Germany's second most popular car. Toyota land cruiser Prado is an ideal choice for those who don't want a luxury vehicle but still want a great drive.
If you're looking for a great deal on Japanese secondhand cars for sale in Germany, check out our selection here at www.kar-men.com! We have a wide variety of makes and models to choose from, so you're sure to find the perfect one for you.