Reg. Year / Month
2009 / May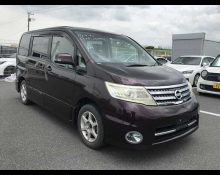 Stock ID:
KAR-44250
Nissan Serena 2009 HIGHWAY ST
Reg. Year:
2009
Location:
Japan
Price FOB:
ASK
Price CNF:
ASK
Fields with an asterisk(*) are required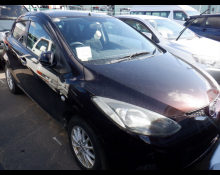 Stock ID:
KAR-42972
Mazda Demio 2008
Reg. Year:
2008
Location:
Japan
Price FOB:
ASK
Price CNF:
ASK
Fields with an asterisk(*) are required
Reg. Year / Month
2008 / March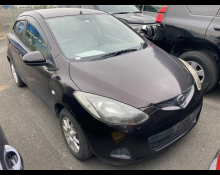 Stock ID:
KAR-42904
Mazda Demio 2008 13C-V
Reg. Year:
2008
Location:
Japan
Price FOB:
ASK
Price CNF:
ASK
Fields with an asterisk(*) are required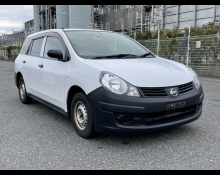 Stock ID:
KAR-42763
Nissan AD 2016
Reg. Year:
2016
Location:
Japan
Price FOB:
ASK
Price CNF:
ASK
Fields with an asterisk(*) are required
Reg. Year / Month
2009 / November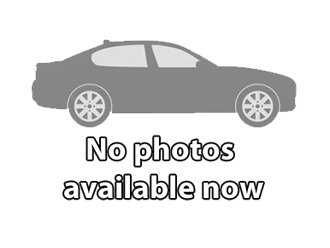 Stock ID:
KAR-44217
Toyota Voxy 2009 X L-Edt'
Reg. Year:
2009
Location:
Japan
Price FOB:
ASK
Price CNF:
ASK
Fields with an asterisk(*) are required
Reg. Year / Month
2009 / March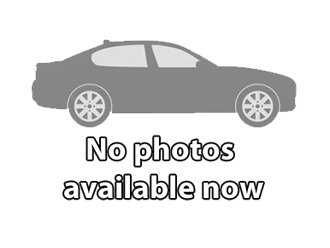 Stock ID:
KAR-44214
Nissan Serena 2009
Reg. Year:
2009
Location:
Japan
Price FOB:
ASK
Price CNF:
ASK
Fields with an asterisk(*) are required
Reg. Year / Month
2009 / November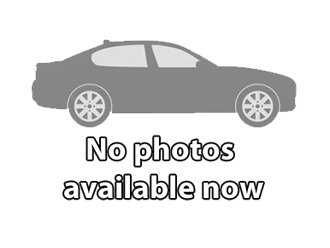 Stock ID:
KAR-44203
Toyota Noah 2009 X Smart-Ed
Reg. Year:
2009
Location:
Japan
Price FOB:
ASK
Price CNF:
ASK
Fields with an asterisk(*) are required
Get The Best Prices On Quality Japanese Vehicles For Sale In Tonga From Online Dealer
Buy Online From Dealers
You can find a variety of Japanese used cars for sale in Tonga by visiting a website. Kar-men Ltd. also has used cars available for sale in Tonga. This website offers a wide range of makes and models, so you can choose from them.
The Internet has made it easier than ever to buy anything, but buying something like Japanese used cars for sale in Tonga can be tricky. Online marketers provide the benefits of an easy and quick transaction without allowing buyers much opportunity for inspection or interaction with sellers other than through email correspondence; this might make them feel safer about their purchase decision since they don't have to worry so much if there are any issues upon delivery (though most countries will require certain warranties), though these same transactions may come at higher prices due both transport costs-which is typically included in pricing overseas because shipping between islands isn't always cost-effective-, and therefore profit margins
What To Look For When Buying A Pre-Owned Car From Online Dealer
Used car dealers are not all created equal. It is important to find an established company with a good reputation and customer satisfaction ratings so you know their service will be worth the money spent on it, especially if there are no other options available in your area for buying a second-hand vehicle from someone who offers pre-owned cars comings straight outta Japan! If someone close by has recently acquired one themselves let them tell how everything went down as well add any advice they may offer based on experience - That being said this also applies when purchasing anything including new merchandise but most significantly used machinery such as trucks
The Best Way To Find Legit Dealerships
Legit dealerships are a great way to find authentic classic cars. As such, you can be sure that they have all of the proper permits and licenses necessary for the operation--this information should always appear on their website(s). These legit businesses are also members of trade associations like The National Automobile Dealers Association (NADA) which offers valuable protection as well customer service programs including professionalism certification courses taught exclusively by automotive engineers or inspection reports provided upon request so there's no need to worry about buying something less than top quality!
Questions You Should Ask Before Buying Japanese Used Cars For Sale In Tonga
When buying a Japanese used car from Tonga, be sure to ask plenty of questions and ensure that you have all the facts before committing. Make contact with a reputable dealer who can answer any query about their cars' history (good or bad) as well as provide detailed photographs for inspection purposes; this will help avoid potential problems down the road!
Tips For Buying A Vehicle From Abroad
Some dealerships will charge a fee for online payments, so be sure to clarify this before making any arrangements. The finance agreement between you and your dealer should also mention whether there are any hidden costs or not since they might add them later on down the line without telling! For large purchases like vehicles shipped from overseas, it's best practice to get regular updates about when everything should arrive at least 2 weeks prior just in case anything happens unexpectedly- otherwise, things can get very chaotic quickly if something goes wrong with transport during shipment which )
Toyota Hilux
Toyota Hilux is a great choice when looking for Japanese used cars for sale in Tonga. These pickup trucks have been the most popular in the industry for decades. The Hilux is renowned for its durability, comfort, and ample storage. Hilux is built to handle rough terrain, and the eight-generation model is even more comfortable than its predecessor. You can find one in Tonga for a price that is well below market value.
The Toyota Hilux is available in Tonga with a variety of engine options, and the latest generation has been updated. You can choose between fuel-efficient 2-wheel drive and 4-wheel drive models. The exterior of the Hilux has been redesigned. The Hilux's steel bumper is low to the deck and makes loading and unloading simple. The vehicle's large assist grip contributes to a smooth entry and exit.
Honda Fit
A Honda Fit is the perfect choice if you're looking for Japanese used cars for sale in Tonga. The Toyota Motor Corporation has been producing this Japanese subcompact hatchback for more than 16 years. It has three generations under its belt. Its high succession rate has earned it the title of the most popular used car in Tonga. The vehicle's low beltline and front engine also give it good visibility in front of it, while its side mirrors provide good coverage in side blind spots. A blind-spot monitoring system gives you added peace of mind.
As one of the best-selling Japanese used cars in Tonga, the Honda Fit is available in a wide range of trims and model years. This car offers ample space for its small size and impressive fuel economy. Its reputation for reliability and quality makes it a popular choice among drivers of all backgrounds. Honda Fit used cars for Sale in Tonga at Competitive Prices are available and come with a strong warranty.
Toyota Vitz
The Toyota VITZ is a subcompact hatchback that has been produced by the Toyota Motor Corporation since 1999. It is available in three generations with a high success rate. These cars are well-known for their fuel efficiency and low maintenance. They also have stylish exteriors. Toyota has sold over 3 million units in several countries. The Toyota Vitz is a very popular car in Tonga and Africa. It has high demand in the used car market.