Reg. Year / Month
2012 / September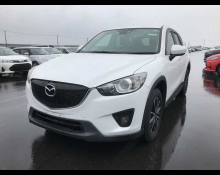 Stock ID:
KAR-51960
Mazda CX-5 2012 20S
Reg. Year:
2012
Location:
Japan
Price FOB:
ASK
Price CNF:
ASK
Fields with an asterisk(*) are required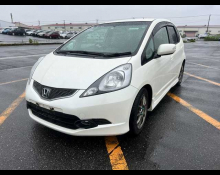 Stock ID:
KAR-49550
Honda Fit 2009 RS
Reg. Year:
2009
Location:
Japan
Price FOB:
ASK
Price CNF:
ASK
Fields with an asterisk(*) are required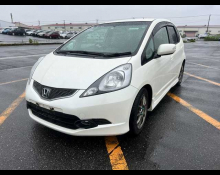 Stock ID:
KAR-49550
Honda Fit 2009 RS
Reg. Year:
2009
Location:
Japan
Price FOB:
ASK
Price CNF:
ASK
Fields with an asterisk(*) are required
Reg. Year / Month
2014 / March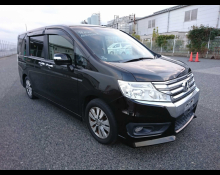 Stock ID:
KAR-46723
Honda Step WGN 2014 Spada Z
Reg. Year:
2014
Location:
Japan
Price FOB:
ASK
Price CNF:
ASK
Fields with an asterisk(*) are required
Reg. Year / Month
2012 / November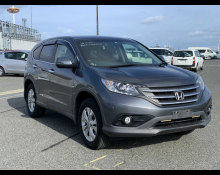 Stock ID:
KAR-46531
Honda CR-V 2012 24G
Reg. Year:
2012
Location:
Japan
Price FOB:
ASK
Price CNF:
ASK
Fields with an asterisk(*) are required
Reg. Year / Month
2009 / September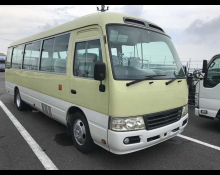 Stock ID:
KAR-45254
Hino Liesse II 2009
Reg. Year:
2009
Location:
Japan
Price FOB:
ASK
Price CNF:
ASK
Fields with an asterisk(*) are required
Reg. Year / Month
2011 / June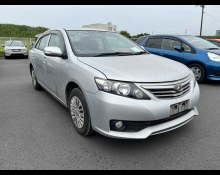 Stock ID:
KAR-44494
Toyota Allion 2011
Reg. Year:
2011
Location:
Japan
Price FOB:
ASK
Price CNF:
ASK
Fields with an asterisk(*) are required
Reg. Year / Month
1994 / March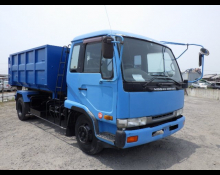 Stock ID:
KAR-44141
Nissan Nissan Others 1994 Arm Roll
Reg. Year:
1994
Location:
Japan
Price FOB:
ASK
Price CNF:
ASK
Fields with an asterisk(*) are required
Reg. Year / Month
2007 / January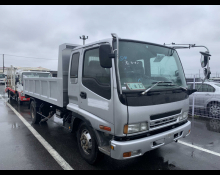 Stock ID:
KAR-43377
Isuzu Forward 2007 Dump
Reg. Year:
2007
Location:
Japan
Price FOB:
ASK
Price CNF:
ASK
Fields with an asterisk(*) are required
Japanese Used Vehicle For Sale In Antigua And Barbuda
If you're in the market for a used vehicle, Antigua and Barbuda is a place to consider. Many dealerships import high-quality used cars from Japan, so you can be sure to find something that meets your needs. Plus, used cars have many perks over new cars, such as lower prices and depreciation values. The best and easy way to get the best deal on an awesome car is by buying used ones!
Used car buyers should be aware that all vehicles build differently. It's very important to do your analysis and find a dealership you can trust. That way, you can be sure you're getting a vehicle that's in good condition and meets your needs.
Japanese Used Car And There Benefits
There are many benefits of buying a used car. Firstly, they are much more affordable than new cars. You can save up to 50% by buying a secondhand car. Secondly, you do not have to pay any taxes or fees on them, which can add up to a lot of money. Thirdly, secondhand cars are often in better condition than new cars, because they have been inspected and passed before being put up for sale. Finally, secondhand cars are a great way to get a reliable car without spending too much money. So if you're looking for an affordable and reliable vehicle, a secondhand vehicle is the way to go!
Most Reliable Cars In The World
With a reputation for quality, the Japanese automakers are known around the world as the most reliable vehicles out there. In fact, according to Consumer Reports, six of the top ten most reliable brands are from Japan. This is likely due to the high standards that Japanese automakers hold themselves to when it comes to reliability.
This reliability is a major selling point for Japanese vehicles. In an era where so much emphasis is placed on features and technology, it's refreshing to know that you can count on your car to start every time you turn the key. And when you factor in the cost of ownership, it's hard to beat a Japanese car when it comes to value.
So if reliability is important to you, then you should consider buying a vehicle from a Japanese automaker.
Benefits of Buying Japanese Used Cars for Sale in Antigua and Barbuda
There are many benefits of buying a Japanese used car for sale in Antigua and Barbuda. These vehicles are fuel-efficient, reliable, and economical. While the value may not always match the price, these vehicles have excellent quality and low maintenance costs. These vehicles are a great choice for anyone looking for a reliable and fuel-efficient vehicle. They are not the only benefits of buying a Japanese-used vehicle for sale.
Popular Japanese Used Car
The Toyota Vitz is a popular Japanese used car that is available for sale in Antigua. It has a 1496cc engine and a fuel tank that holds 42 liters. It has a smooth ride, is fuel-efficient, and has a well-contrast interior. It is a hatchback and easy-to-maintain vehicle that is great for a family. The Toyota Vitz is an excellent choice for used cars in Antigua.
The Toyota Vitz is a great choice for a family car. Its engine size is 1496cc, and its fuel tank capacity is 42L. Its efficiency and shape make it a great family car. A Toyota Vitz is a low-maintenance hatchback that is also fuel-efficient. This vehicle comes with safety features and a six-speaker audio system.
Import Regulations
It is important to be familiar with the Antigua laws when buying a Japanese-made used car. It is prohibited to sell a car without the necessary permits. If the Japanese car is not approved by local authorities, it is illegal to import it into Antigua and Barbuda. Its importer must have the right license to operate the vehicle in the country.
Buy From Japan
The best thing to do when buying Japanese used cars for sale in Antigua at the best price is to research the market to find the right place to buy one. It is easy on the pocket and it is very durable, so you won't have to worry about rust and other damage. If you're not careful, a Japanese second-hand car can make a great investment. You don't want to buy Japanese used cars for sale in Antigua from Japan. You will get a better deal with it than you would with a new one.
You Won't Be Disappointed Buying Secondhand Japanese Car
The Japanese automobile industry is known for making high-quality and fuel-efficient vehicles. This is why buying a secondhand Japanese car is a good idea if you're looking for a reliable vehicle in Antigua. Japan has the best quality vehicle in this country, and their prices are unbeatable by any other company. So, if you're in the market for a secondhand vehicle, make sure to check out the selection of Japanese models available in Antigua. You won't be disappointed!