Reg. Year / Month
2014 / January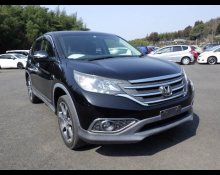 Stock ID:
KAR-48084
Honda CR-V 2014 20G
Reg. Year:
2014
Location:
Japan
Price FOB:
ASK
Price CNF:
ASK
Fields with an asterisk(*) are required
Reg. Year / Month
2014 / February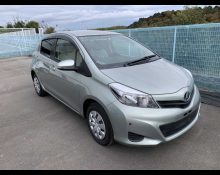 Stock ID:
KAR-46706
Toyota Vitz 2014 F
Reg. Year:
2014
Location:
Japan
Price FOB:
ASK
Price CNF:
ASK
Fields with an asterisk(*) are required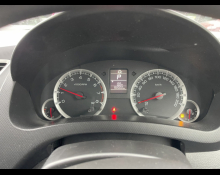 Stock ID:
KAR-46656
Suzuki Swift 2014 XG
Reg. Year:
2014
Location:
Japan
Price FOB:
ASK
Price CNF:
ASK
Fields with an asterisk(*) are required
Reg. Year / Month
2014 / June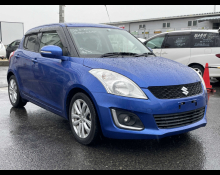 Stock ID:
KAR-46609
Suzuki Swift 2014 XL DJE
Reg. Year:
2014
Location:
Japan
Price FOB:
ASK
Price CNF:
ASK
Fields with an asterisk(*) are required
Reg. Year / Month
2014 / April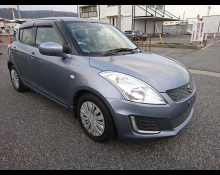 Stock ID:
KAR-46513
Suzuki Swift 2014 XG-DJE
Reg. Year:
2014
Location:
Japan
Price FOB:
ASK
Price CNF:
ASK
Fields with an asterisk(*) are required
Reg. Year / Month
2014 / May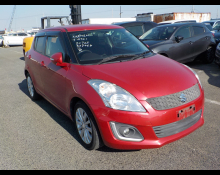 Stock ID:
KAR-46325
Suzuki Swift 2014 XL
Reg. Year:
2014
Location:
Japan
Price FOB:
ASK
Price CNF:
ASK
Fields with an asterisk(*) are required
Reg. Year / Month
2014 / June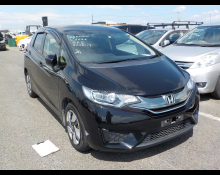 Stock ID:
KAR-44961
Honda Fit 2014 Hybrid L-P
Reg. Year:
2014
Location:
Japan
Price FOB:
ASK
Price CNF:
ASK
Fields with an asterisk(*) are required
Reg. Year / Month
2014 / July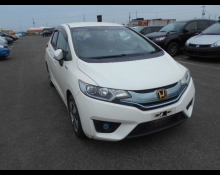 Stock ID:
KAR-44861
Honda Fit 2014 Hybrid F-P
Reg. Year:
2014
Location:
Japan
Price FOB:
ASK
Price CNF:
ASK
Fields with an asterisk(*) are required
Japanese Used Cars For Sale In Turks And Caicos Islands
Used Cars Exporter
When selecting a used cars exporter for Japanese used cars for sale in the Turks and Caicos Islands, it is important to look for certain standards that the company meets. When you need to find a trustworthy company, one of the first things that come into play is whether or not they've been licensed by government officials. This ensures your safety and security when doing business with them!
Choose A Company With Insurance
Another important standard to look for is whether or not the company has insurance. This is a great idea if you want peace of mind about what will happen to your car while it's being transported. Make sure that any company offers insurance before committing yourself!
Shop With Confidence From Verified Suppliers
When you work with a company, the customer service must be top-notch. It can be difficult to know how they will act in an emergency or if there are any hidden fees involved so I would recommend doing some research on their reputation beforehand! You could check out online reviews from people who have purchased cars recently as well as speak directly with those individuals themselves- this should give us enough information about what kind of experience one might expect when buying something through them specifically.
When you have found a few potential companies that meet all of these standards, it is time to start comparing prices that help you the best deal on shipping your car. Be sure to ask the companies for a quote so that you can compare their vehicles to vehicles.
Safe, Secure Transport For Your Car
Finally, be sure to ask the company questions about their process. This will help you feel more comfortable with the entire process and will give you peace of mind knowing that your car is in good hands. Ask about things like how long the transport will take, where your car will be delivered, and what kind of paperwork you will need to provide. By asking these questions, you can be sure that you are making the best decision for your needs.
Choose Trust Worthy Company
The exporter you are dealing with must have a legitimate bank account in Japan. This will ensure that the organization is trustworthy and that your payment will be processed safely. you may consider a payment service when making your purchase. This way, the service will hold onto your money until the car shipment is received. This ensures that the exporter does not receive any payment until they have properly rendered their services.
When it comes to exporting used cars for sale in the Turks and Caicos Islands from Japan, buyers need to be especially vigilant about who they do business with. Not all exporters are created equal, and some may not be trustworthy. So how can you select a reliable exporter?
Ways To Find An Honest And Reputable Exporter
One of the best ways to find an honest and reputable exporter is by checking reviews online. If other buyers have had good experiences with a particular organization, that's a good sign that you can trust them too. Another thing to look for is accreditation from organizations like the JUMVEA (Japan Used Motor Vehicle Exporters Association).
Tips For Finding Used Cars For Sale in Turks and Caicos
If you're looking for used cars in Turks and Caicos, you'll be pleased to know that there are many options. Karmen Ltd has various models and makes of vehicles. You can also car dealers to see what they have for sale. Here are some tips to help you find a used car. If you're planning to travel to the Turks and Caicos Islands, you may be interested in buying a Lexus GS or a Nissan Murano.
Nissan Murano
A Nissan Murano is a great choice if you are looking for a used car for sale in Turks and Caicos. This front-engine and front-door crossover from Nissan is a great choice, thanks to its great features, spacious interior, and four-wheel-drive capability. A great option for the Turks and Caicos Islands, the Murano can be had for an affordable price and is a great vehicle.
Lexus GS
You've found the right place if you're looking to buy used cars for sale in Turks and Caicos. You'll find a wide variety of Japanese automobile brands on sale, including Toyota, Nissan, Honda, and more. Because of their reliability and affordability, Nissan vehicles are the most popular on the Island. The Lexus GS is a luxurious vehicle that offers a luxurious driving experience.
The Lexus GS was released for the first time in 1991. It is a four-door luxury sedan with smooth handling and powerful performance. It is a practical, premium car that offers many standard driver safety features. The GS is a great choice, whether you are looking for a V6 engine or a V8 engine. The IS is not the only model available from Lexus. There are also the GS F and GS.