Reg. Year / Month
2004 / August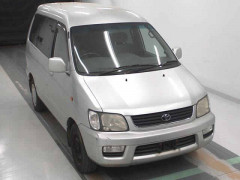 Stock ID:
KAR-34312
Toyota Liteace Noah 2004 G
Reg. Year:
2004
Location:
Japan
Price FOB:
ASK
Price CNF:
ASK
Fields with an asterisk(*) are required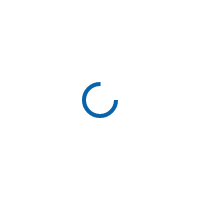 Reg. Year / Month
2003 / December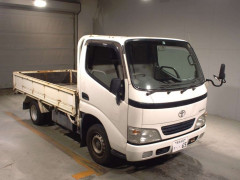 Stock ID:
KAR-33709
Toyota Dyna Truck 2003
Reg. Year:
2003
Location:
Japan
Price FOB:
ASK
Price CNF:
ASK
Fields with an asterisk(*) are required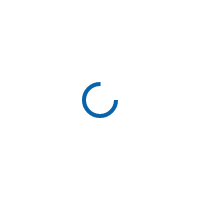 Get Japanese Used Vehicle For Sale In Lesotho In Limited Budget
When you're on a limited budget, it can be difficult to find a used car that still has the look and feel of an expensive ride. However, Japanese used cars for sale in Lesotho can provide you with just that at a fraction of the cost! These cars may not be brand new, but they've been very well maintained by their previous owners and would still give you years' worth of service.
Japanese Used Cars For Sale In Lesotho
Japanese used cars for sale in Lesotho are readily available even if the budget is quite limited. Although these vehicles tend to be old, most come with very little mileage and were well-maintained thus giving them a good appearance. If you don't see any vehicle that you like among those listed by dealers, do not hesitate to request stock lists of Japanese secondhand vehicles for sale in Lesotho to see if there are other units available. Your dream car might be there too.
With a good budget, you can now purchase an affordable secondhand car with many great features. You may not worry about the depreciation of value for these cars since you are planning to buy one with cash! Below are some things to consider when buying a new car or used car.
First is the security issues. This issue is important because older models have fewer safety standards compared to today's cars.
Second is the fuel efficiency of the vehicle that will be purchased by you. Fuel efficiency tells how much your car consumes gas per distance traveled and it affects your gas expenses in the future. Less efficient means more expenses for every kilometer traveled!
Third, there are often problems with four-wheel-drive systems on older models, which could pose serious dangers during trips through difficult terrains or in bad weather conditions. Although cars that are safer and more fuel-efficient might cost more, be assured that these higher costs will not go to waste when you get to enjoy your new car for years!
Finally, consider the size of the car depending on the number of passengers to be carried in it. Also, think about how much luggage space is needed by you. Moreover, take note if you have a family in your plan to purchase a car since there are many models available according to this particular requirement in mind.
Affordable Used Models Compared to Brand New Models
The Japanese secondhand vehicles are just fabulous when it comes to providing convenience even though they are very affordable compared to brand new models. And having a well-maintained and affordable car doesn't mean your choices are limited! There are hundreds, if not thousands of Japanese used cars for sale in Lesotho to choose from. If you don't see the car that immediately catches your eye, ask the dealer about their unlisted stocks as well - there's a chance that one of the cars listed above is among those units - and if it is, then you can haggle for a better price or perhaps even get it for free!
A Japanese-owned company is the best place to buy Japanese used cars for sale in Lesotho. There are many companies that export used Japanese cars to Lesotho at a low price. Karmen, a Japanese company that exports used Japanese cars to other countries, is one such company. Because the Car Import Regulation and Duty of the country is so strict, the process of buying and importing a car from Japan is not easy.
So what are you waiting for? Explore the Karmen website now and start picking up some great deals on Japanese used cars in Lesotho at the best price today!