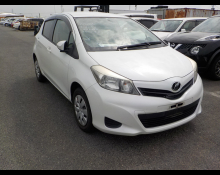 Reg. Year / Month
2011 / June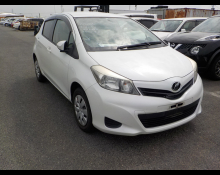 Stock ID:
KAR-44764
Toyota Vitz 2011 F
Reg. Year:
2011
Location:
Japan
Price FOB:
2,600
Price CNF:
ASK
Fields with an asterisk(*) are required
Reg. Year / Month
2014 / October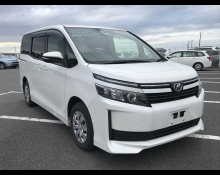 Stock ID:
KAR-46032
Toyota Voxy 2014 X
Reg. Year:
2014
Location:
Japan
Price FOB:
ASK
Price CNF:
ASK
Fields with an asterisk(*) are required
Reg. Year / Month
2015 / July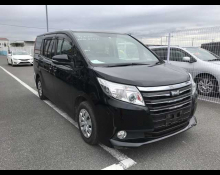 Stock ID:
KAR-46031
Toyota Noah 2015 X Daylight
Reg. Year:
2015
Location:
Japan
Price FOB:
ASK
Price CNF:
ASK
Fields with an asterisk(*) are required
Reasons To Consider Buying Japanese Used Cars For Sale In the Solomon Islands
If you're looking to buy a used car, there are many benefits of going with Japanese models. For one thing, it will save money in comparison to new cars from other countries because they typically cost less and have long-lasting qualities that make them worth their lower price tag over time! A used car will typically be much cheaper than a new one, especially if you buy it from a reputable online source.
Another advantage of buying Japanese used cars for sale in Solomon Islands is that you can often find models that are no longer in production. This can be a great way to get your hands on a car with all the features you want without having to pay top dollar.
Get A Vehicles That Will Hold Its Value Better
The value of a pre-owned vehicle is not affected as much by depreciation, which means you can get more for your money. New cars lose significant value as soon as they're driven off the lot, but a pre-owned vehicle will typically hold its value better. This means you can sell it later on down the road for a good price.
Get a Reliable Vehicle for Less
If you're looking for used vehicles, Japan-made cars are some of the best in the world. Japanese manufacturers are known for making high-quality vehicles that last for many years. You can get great Japanese used cars for sale in Solomon Islands for less than what you'd spend on even the most economical new models!
Order A Vehicle From Japan And Have It Delivered To Your Door Today
Many reputable online sources sell Japanese used cars for sale in Solomon Islands. If you need a new car but don't want to pay too much for it, then this is the site for you. They typically have a large selection of cars at reasonable prices that would suit anyone's budget - from luxury models all the way down through economy class chauffeur-driven sedans! When you buy from an online source, you can often have your car shipped right to your door, which is very convenient.
Save Time And Money By Finding The Perfect Car At An Online Source
When buying a Japanese used car for sale in Solomon Islands, there are many great deals to be had. If you're not sure what kind of car will work best for your needs and budget then take the time needed to research online or at local shops before making an appointment with any dealerships to find out more about their selection so that when it comes down to deciding between similar models offered by various sellers-you'll have no trouble choosing!
Get Extensive Information About The Car You're Interested In
One of the advantages of purchasing pre-owned vehicles online is that you can find extensive information about the car you're interested in. This includes model updates, vehicles reviews, customer feedback, and looking at pictures of the vehicles can all help you make an informed decision shopping for a Japanese used car for sale in Solomon Islands is an exciting process, but it's also important. You want to make sure that you're getting the best deal possible on your next purchase and with some effortless research at hand why wouldn't we be able to accomplish this? Plus there are plenty of benefits in finding yourself exactly what you need from quality vehicles already made just waiting patiently behind their desks until someone takes them home!
Extended Warranties And Service Packages Available On Used Cars
Additionally, Japanese used cars for sale in Solomon Islands may have a lower price than a new ones. Often, dealerships will offer incentives for purchasing secondhand vehicles, such as extended warranties or service packages. These can be great ways to save money on your purchase.
Browse Our Selection Of Used Vehicles Right Now!
If you're looking for a reliable and fuel-efficient vehicle, buying a secondhand vehicle from Japan is the way to go. The country's road conditions, rules and regulations, and vehicle restrictions make Japanese cars some of the best-maintained vehicles in the world. Plus, Japanese law dictates that all cars must be regularly inspected, so you can be sure that any car you buy online from Japan is in excellent condition. So don't wait - browse our selection of online Japanese used cars for sale in the Solomon Islands today!