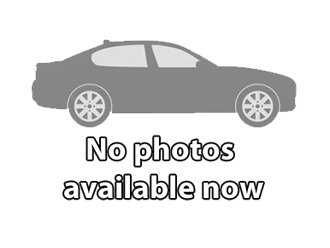 Reg. Year / Month
2018 / April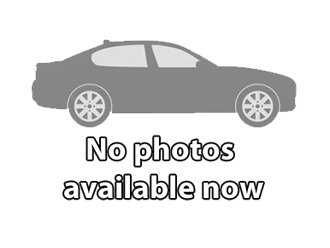 Stock ID:
KAR-46884
Toyota Hiace Van 2018 Long Super
Reg. Year:
2018
Location:
Japan
Price FOB:
21,000
Price CNF:
ASK
Fields with an asterisk(*) are required
Reg. Year / Month
2013 / May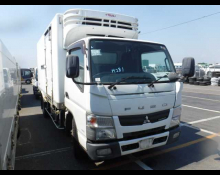 Stock ID:
KAR-44715
Mitsubishi Canter 2013 Freezer Va
Reg. Year:
2013
Location:
Japan
Price FOB:
ASK
Price CNF:
ASK
Fields with an asterisk(*) are required
Reg. Year / Month
2016 / August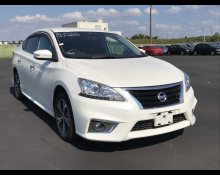 Stock ID:
KAR-41784
Nissan Bluebird Sylphy 2016 S Touring
Reg. Year:
2016
Location:
Japan
Price FOB:
ASK
Price CNF:
ASK
Fields with an asterisk(*) are required
Reg. Year / Month
2018 / May
Stock ID:
KAR-41572
Nissan Bluebird Sylphy 2018 X
Reg. Year:
2018
Location:
Japan
Price FOB:
ASK
Price CNF:
ASK
Fields with an asterisk(*) are required
Reg. Year / Month
2018 / August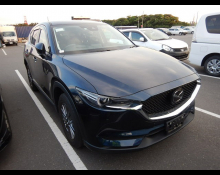 Stock ID:
KAR-41122
Mazda CX-5 2018 20S Proact
Reg. Year:
2018
Location:
Japan
Price FOB:
ASK
Price CNF:
ASK
Fields with an asterisk(*) are required
Reg. Year / Month
2016 / May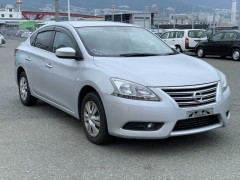 Stock ID:
KAR-41101
Nissan Bluebird Sylphy 2016 S
Reg. Year:
2016
Location:
Japan
Price FOB:
ASK
Price CNF:
ASK
Fields with an asterisk(*) are required
Reg. Year / Month
2020 / June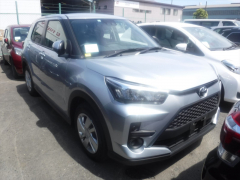 Stock ID:
KAR-41019
Toyota RAIZE 2020 1.0XS
Reg. Year:
2020
Location:
Japan
Price FOB:
ASK
Price CNF:
ASK
Fields with an asterisk(*) are required
Japanese Used Cars For Sale In Trinidad And Tobago At Best Price
If you're in the market for Japanese used cars, Trinidad and Tobago is a great place to start your search. There are plenty of reputable dealers and private sellers offering a wide variety of vehicles at reasonable prices.
Tips For Buying Japanese Used Cars For Sale in Trinidad
If you are looking for a Japanese used car for sale in Trinidad, you will find it online. There are many sellers online, but it is important that you only deal with trustworthy sellers. This includes protecting your money. Here are some tips to help you buy a used Japanese car in Trinidad. Once you are familiar with the rules and regulations, it is possible to go out and purchase a quality Japanese vehicle.
Buy Online From Dealers
One of the best ways to buy Japanese used cars for sale in Trinidad is to look online. Many websites list used cars for sale in Trinidad. You can often find a great deal. The best thing to remember is that the prices are often more affordable than you think. You can also choose from many models. Just make sure that you take the time to look them over before you decide to buy.
Japanese Models
Once you have narrowed down your search to a few brands, you can start searching for a used car. A Japanese model is the best choice for reliable, cheap vehicles. These cars are of equal quality to newer models, and their prices are very affordable. Before purchasing a vehicle, make sure you inspect it thoroughly. There are many models to choose from when looking for used Japanese cars for sale in Trinidad.
Nissan Teana J32
Another great option for cheap, reliable Japanese used cars for sale in Trinidad is the Nissan Teana J32 model. This model is a popular Japanese car and is a great choice if you are looking for a right-hand-drive hatchback. It has a 2.5-liter petrol engine and auto transmission. It has low mileage. If you're looking for cheap, reliable Japanese used cars in Trinidad, make sure to look for a Nissan Teana J32.
Toyota Models In Trinidad
Toyota is perhaps the most popular Japanese car brand in the world. The Toyota Fielder is the most popular Toyota model in Trinidad and comes with a 1.5 and 1.8 four-cylinder engine. It also comes with a hybrid engine. The Toyota Fielder is the right car for you, no matter what type of car it is. You can choose from different colors and trim levels, and it's easy to customize the interior to suit your needs.
Tips To Help You Find A Trustworthy Seller And Ensure A Smooth Transaction
However, as with any online purchase, it's important to exercise caution and do your due diligence beforehand. Here are a few tips to help you find a trustworthy seller and ensure a smooth transaction:
• Check the seller's feedback rating and reviews. This will give you an idea of their past performance and customer satisfaction levels.
• Ask for additional photos of the vehicle, inside and out. This will help you confirm its condition and spot any potential problems.
• Be clear about the terms of the sale, including payment methods, shipping/delivery arrangements, and any warranties or guarantees.
• Don't hesitate to ask questions! A good seller will be happy to answer any of your queries.
By following these simple tips, you can help ensure a smooth and successful transaction when buying Japanese used cars for sale in Trinidad and Tobago.
Karmen Japan
Karmen is the go-to supplier for all your used car exporting needs. Whether you want a Japanese brand like Honda, Toyota, or Nissan, we have it here! Our diverse range of stock includes sedans and SUVs to vans wagons buses trucks heavy construction equipment - whatever type suits our customer's preference best Karmen has got what they need at an affordable price with quick delivery timescales to boot.
Benefits That Set Karmen Apart From Other Vehicle Trading Companies In Trinidad And Tobago
Karmen Japan is a well-known and highly respected name in the Trinidad and Tobago automobile trading industry. We are popular for giving the best customers with high-quality, meticulously inspected vehicles. Our streamlined car-buying process helps our clients save time and money. Additionally, we offer several unique benefits that set us apart from other vehicle trading companies in Trinidad and Tobago.
• We have a wide selection of cars to choose from, including both new and used models.
• We provide our customers with honest, accurate information about our vehicles.
• We have an experienced team of professionals who are dedicated to helping our clients find the perfect car for their needs.
• We offer affordable prices and the best customer service.
Be Confident In Your Purchase With Karmen
At Karmen Japan, we understand that buying a car is a big decision. That's why we offer the largest selection of vehicles to choose from, with over 1,000 listed every week. And because we want you to be confident in your purchase, all of our vehicles are 100% inspected and come with certification from various inspection bodies.
Quickly And Safely Delivered Vehicle
We also believe that everyone deserves their dream car, which is why we offer the lowest price guarantee on all of our vehicles. And once you've made your purchase, we'll work with the best shipping companies to make sure your vehicle is delivered quickly and safely.
So if you're looking for the best selection, the best prices, and the safest delivery, then Karmen Japan is the place for you.
Thank you for considering Karmen Japan as your go-to source for high-quality automobiles. We pride ourselves on providing our customers with the best possible experience, and we look forward to helping you find the perfect Japanese used cars for sale in Trinidad at the best price for your needs.