Reg. Year / Month
2004 / August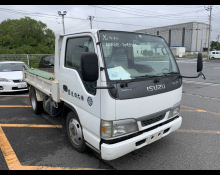 Stock ID:
KAR-44352
Isuzu ELF 2004 Dump
Reg. Year:
2004
Location:
Japan
Price FOB:
ASK
Price CNF:
ASK
Fields with an asterisk(*) are required
Reg. Year / Month
2006 / October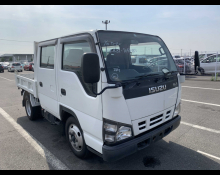 Stock ID:
KAR-44167
Isuzu ELF 2006 Dump W-Cab
Reg. Year:
2006
Location:
Japan
Price FOB:
ASK
Price CNF:
ASK
Fields with an asterisk(*) are required
Buy Japanese Used Vehicle For Yourself Without Spending Too Much Money
Introduction
There are many used cars available in Chile. However, it can be difficult to find one in good condition. There are many places to look; you should also consider these important factors when purchasing a used car. Continue reading to learn more about buying Japanese used cars for sale in Chile at the best price. Remember that a quality used car is always more expensive than one that is cheap.
Affordable Price
There are many excellent used cars for sale in Chile that have only been driven a short while and can be bought at an affordable price. You don't need to spend money on repairs when you purchase these vehicles because they will already come with some of the necessary updates!
Save on interest with Japanese used cars for sale in Chile
Japanese used cars for sale in Chile are a great option if you're looking to save money on interest. The cost of these vehicles is usually lower than what new models would set you back, so buying one means savings right off the bat! You also have more options when it comes time for repayment; there's no limit or condition attached like with some other financing plans--which can make sure that your purchase goes smoothly no matter how long ago they were bought.
Insurance
You have come to the right place if you are looking to buy a car in Chile. If you're thinking of buying Japanese used cars for sale in Chile, there are a few important things to remember. First, compulsory car insurance must be purchased in Chile. This insurance is compulsory and must be renewed each year. An online aggregator tool allows you to search for lower insurance.
Save Money
If you are new to the country, or just moving to a new city, you might be interested in Japanese used cars for sale in Chile. This is a great way for you to save money as used cars in Chile can be cheaper than new ones. You may even find the right vehicle for you! However, you should know that the quality of used cars for sale in Chile may not be up to par with the price you would pay for a new one.
Buy From Dealer
Car prices can vary depending on make and model and whether you are looking for a new or used vehicle. A good used car will not be available for less than three million CLP. However, if you're willing to spend more, you can buy a car in Chile from a Japanese used cars dealer.
Shorten Terms Of Repayment By Buying Used
If you can afford to make higher payments, it is usually better for your financial well-being. A smaller price tag on the car means lower monthly expenses and more money in hand each month - which will help with paying off this debt faster! Buying new cars almost always comes at an expense; however, buying pre-owned may also have its perks like saving cash or shortening terms of repayment when compared side by Side with traditional purchases.
Japanese Pre Owned Cars Cost Less In Chile
Japanese pre-owned cars for sale in Chile typically cost less than their brand-new counterparts. This means you can put down a smaller amount on the purchase of your vehicle and still get features like heated leather seats or navigation that are usually only available as options for more expensive models preowned vehicles!
This passage discusses how buying Japanese secondhand cars works, specifically with regards to pricing versus New Car Prices... "Because Japanese Automotive companies often sell them at considerably lower prices", it's possible through negotiating terms such as price paid upfront (or finance charges), number & type of warranty provided by seller during the contract period.
Your Car Affects Your Rates, So Drive What You Want To
You might be surprised to learn that insurance companies calculate your rates based on what kind of car you drive. An older, used vehicle like a classic car requires less coverage than something new and expensive because there is no guarantee of how it will perform when involved in an accident - especially if the driver was carrying their risk by buying this type of gear instead of contracted through work! If anything has ever happened.