Reg. Year / Month
2021 / December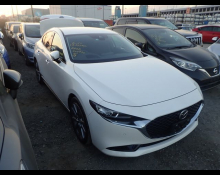 Stock ID:
KAR-46306
Mazda Mazda3 2021 15S Tourin
Reg. Year:
2021
Location:
Japan
Price FOB:
ASK
Price CNF:
ASK
Fields with an asterisk(*) are required
Reg. Year / Month
2021 / December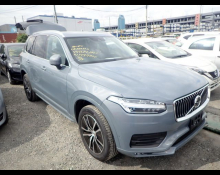 Stock ID:
KAR-46106
Volvo XC90 2021 B5 AWD Mom
Reg. Year:
2021
Location:
Japan
Price FOB:
ASK
Price CNF:
ASK
Fields with an asterisk(*) are required
Buy Japanese Used Cars For Sale In South Sudan
The roads of South Sudan may be bumpy and non-existent in some places, but it is easy to get around with Japanese used cars for sale in Sudan at the best price. Driving on the right side of the road may make Japan seem like an unlikely place to source or buy a vehicle for driving in South Sudan; however, centers such as Juba and Nimule will stock vehicles from all over: England, India, Lebanon, and other countries.
Here Are Ten Japanese Used Cars For Sale In South Sudan That You Can Drive Down The Main Street Of Juba:
1) Toyota Hilux Vigo (2006 - 2015)
2) Toyota Premio (2005 - 2015)
3) Toyota Dyna 150 (2000 - 2014)
4) Toyota Voxy (2005 - 2015)
5) Toyota Vitz (2005 - 2015)
6) Nissan Caravan (2002 - 2010)
7) Suzuki Escudo Van (2003 - 2010)
8) Nissan Urvan (2004 - 2015)
9) Suzuki Super Carry Pick Up (1996 - 2010)
10). Honda Stream.
Click here for more https://www.kar-men.com/car-country/South+Sudan
Get reliable 4x4 in South Sudan
For driving in South Sudan, you will need a 4x4 to get around easily. Some roads (the new national capital, Juba) such as the one from Nimule to Juba, are better than others; however, some roads such as the Kaya-Nimule road may be dusty and bumpy. Keep spare tire (s), a car jack, and a shovel in your trunk for emergencies.
Find the right car for you today!
You can also contact a shipping company to have a car delivered from Japan or most other countries if you cannot find what you want or need locally. Buying an online Japanese used car in South Sudan is an easy way of finding used cars not available in local dealerships. Many people looking for 4x4 vehicles will buy them straight from Japan because they are cheaper than new ones from Australia, China, Lebanon, or Germany.
Save money on your next used Japanese car purchase with Karmen
The Karmen has listings of many online Japanese used cars for sale in South Sudan, including the carts listed above. However, if you have a little more to spend and are looking for a car with better tires, air conditioning and safety features consider using our Toyota section to source your 4x4. If you are interested and want to knows how to buy a used car from Japan.
Please click here https://www.kar-men.com/pages/howtobuy
South Sudanese Car Market Overview
Today, South Sudan has an economy that is built on the production of oil, agriculture, and cattle exports. Why does this matter? It matters because it's not easy to find Japanese used cars for sale in South Sudan. Though this may seem odd because the country has a huge amount of resources available for export, finding Toyota vehicles can be difficult. However, there are various car makes and models available in-country.
Toyota Vitz In South Sudan: Facts And Figures
The first model you might want to look into purchasing or even exporting is the Toyota Vitz. The Vitz is also known as Yaris or Belta in some parts of the world. The main reason why you would want to purchase a Vitz is that they are affordable and have re-sell value, which means that they are easy to resell when you need to get rid of your vehicle.
Owning A Voxy In Will Make You Feel Like Royalty
Another model that many people in South Sudan have in their possession is the Toyota Voxy. The Voxy is an extremely popular car because it has three rows of seats, with the back row being able to fold down flat. This means that if you want extra cargo space, you can easily fold down both middle rows and put things into your trunk. Plus, this trunk area capacity makes the Voxy great for transporting goods. Yet another reason why so many people prefer Toyota vehicles is that they are very fuel-efficient, which cuts down on costs greatly when purchasing gasoline or diesel fuel.